Add Filmstrip View to a Folder
In Windows XP, there's a Filmstrip view which I find to be very handy for viewing lots of photos or images at once. However, it isn't always available. Sometimes, the option just doesn't appear. This is because Windows, by default, will only allow certain folders designated as being for pictures to use this mode. Here's how to enable it for any folder.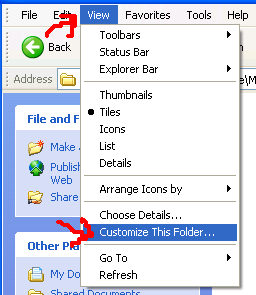 First, click View -> Customize This Folder…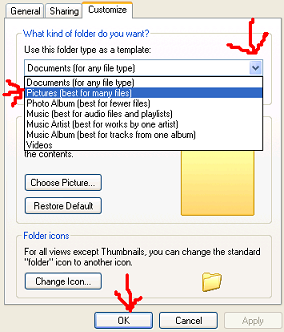 Then, in the Customize tab, choose either Pictures or Photo Album. Click OK, and you should now have the Filmstrip view available.
Now, the reason I was doing this was because I was looking at screenshots of my own computer, compiled over the last couple weeks by Teslain KidLogger. Using this program was a very eye-opening experience for me; it runs stealthily, but records all activity on the computer. That means no matter how secure your passwords or websites might be, it's still very, very easy for someone with physical access to the computer to steal your credit card info, passwords, etc. Scary stuff! More on keyloggers later.