Facebook on the iPhone
I hand my iPhone to a friend and invite her to try the web browser, Safari. What's the first site she visits?
Facebook, of course.
When I was at the movie theatre, and I wanted to tell people where I was, what was my only choice?
Facebook, of course.
Unfortunately, the Facebook interface is not iPhone Safari compatible. I couldn't set my status, either from the Home page or my Profile.
Luckily, I was able to set my status by using Facebook mobile and sending an SMS message to Facebook's phone number. But this is a hack at best, when really I should be getting a much richer experience on the iPhone. Additionally, I only get 200 SMS messages a month, so I need to be careful how much I use it.
So it was good news when I saw that Facebook was finally going to be optimized for the iPhone: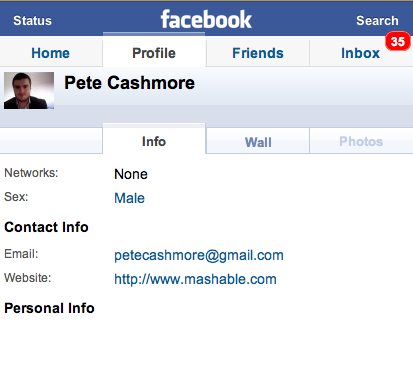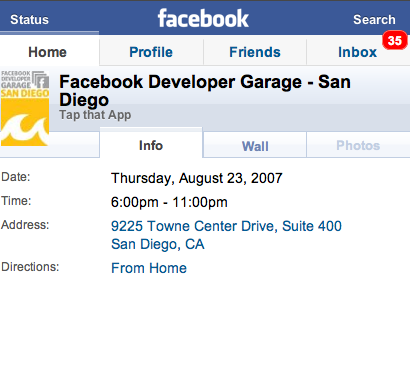 Mashable was among the first to pick up on the leak, which was quickly reverted. Amusingly, their headline is: "STUNNING: Facebook on the iPhone", and someone responded: "Electricity leak on the iPhone = STUNNING".
Update: it's released at iphone.facebook.com and is announced on their blog.