Keeping your passwords in one place
When I read that the owner of My Money Blog keeps his passwords aggregated on one website, I was shocked. That's putting all your eggs in one basket, I thought. If a hacker breaks into Yodlee, the service he uses to keep all his financial passwords, he's toast!
But then I read his rationalization. He uses an analogy: let's say each bank is a safe box. If someone cracks one, the rest are safe. But if it's a safe he doesn't check very often, he might not know about it until his statement comes. By then, a lot of damage may have been done.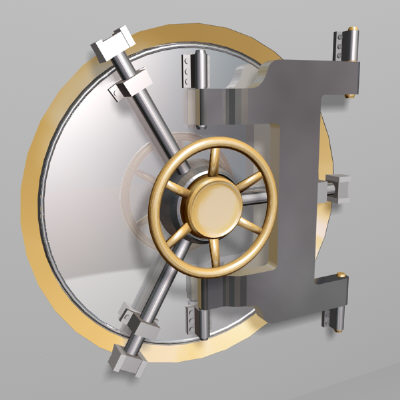 With Yodlee, it's like having those safes in one big vault. If the hacker broke into that vault, they'd get access to everything. But since he checks Yodlee every day, he can "sound the alarm" and work against the damage immediately.
Now here's the real key, and I haven't yet verified this so I need your input on how true this is. He says this speed can save him money, because the law under "Regulation E" caps consumer liability at $50 for those who notify banks within 2 business days. And charges on credit cards are always protected. All the companies he's worked with work fast to fix the bad charges. I have to agree there: credit card companies, if notified quickly, will definitely protect the consumer.
So that's why he uses Yodlee, and it makes sense to me. What do you think?