Dalian Trip – Post 7
Happy belated 4th of July! Hope you had your fill of barbequing and fireworks, I sure didn't =(
Well, not quite, I still had fun. The Amersons were gracious enough to host me and several other of our American coworkers to celebrate the 236th birthday of the United States of America.
While we had no fireworks, we at least had a traditional American meal: cheeseburgers, french fries, a real salad.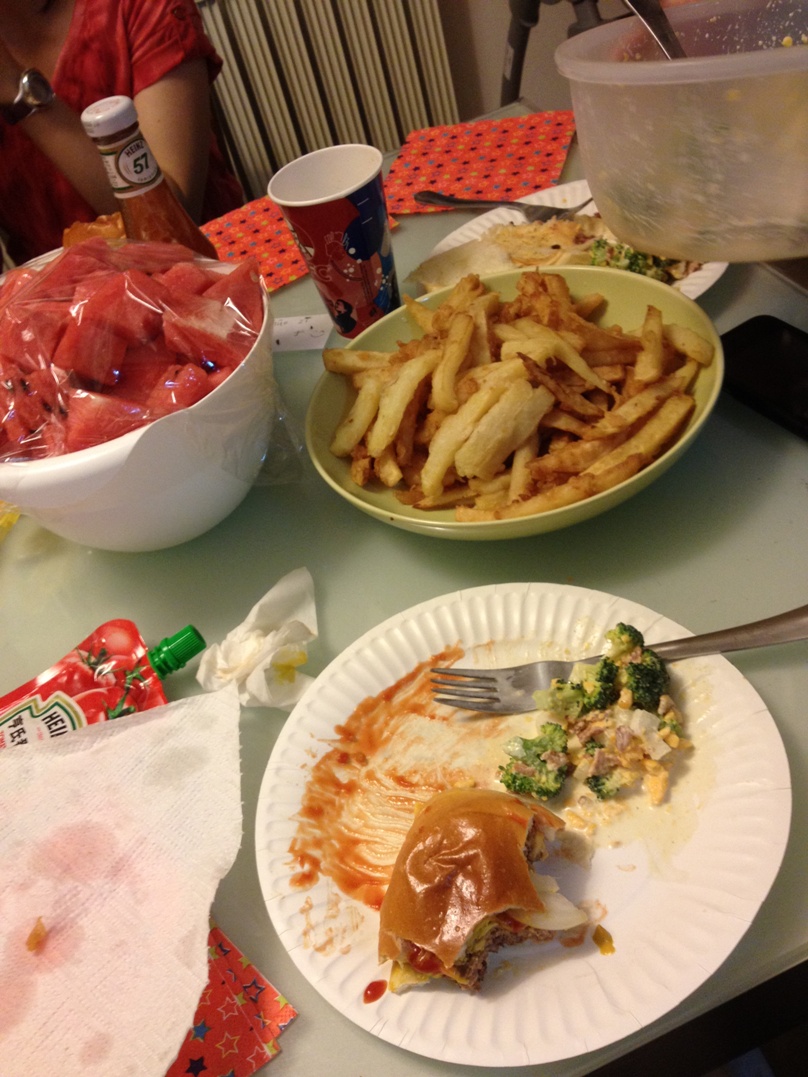 Aaaaaand apple pie! Well no, more like peach crisp. But it had lots of sugar =) I really want to learn how to make this dessert, then I could just make the crisp and forgo any fruit.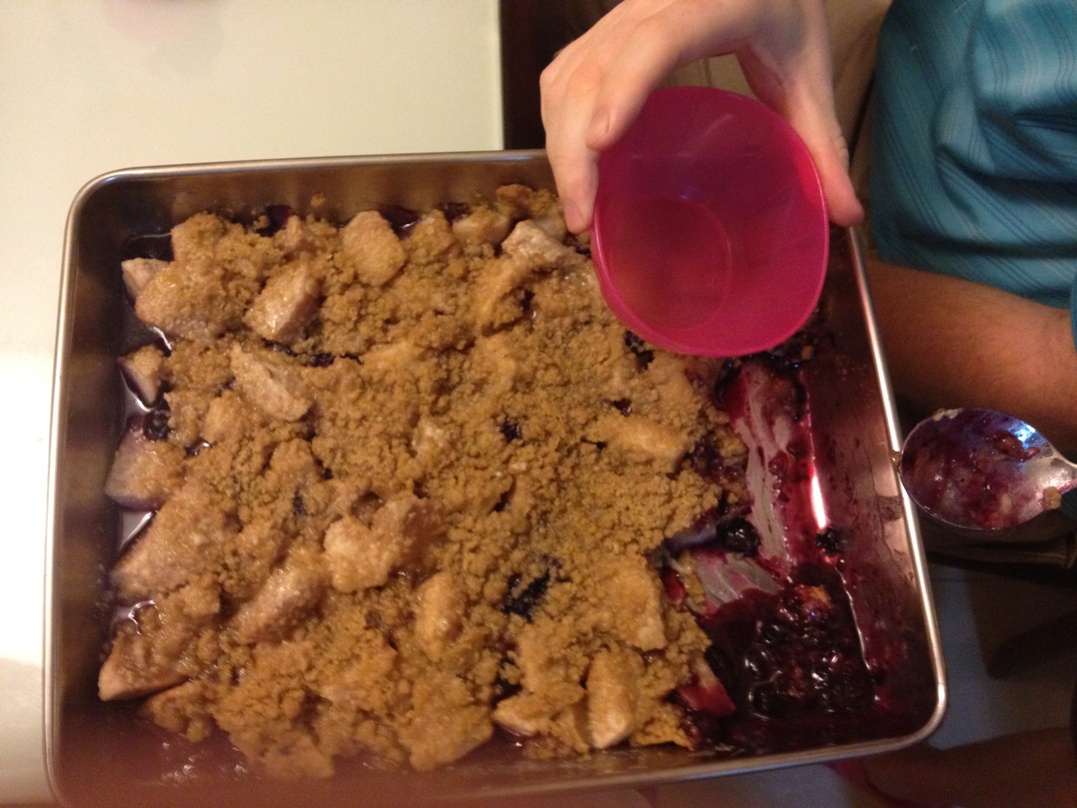 Even as I first walked into their house, the aroma of french fries was nostaligic, and I knew it would be a good meal. I ate many french fries over the course of the dinner conversation, so much that I had a some trouble sleeping that night. Good stuff!
I also had to say goodbye to a friend this past weekend. Though I only knew her for 3 weeks, we got along amazingly well, I suppose her fluent English had something to do with that. Our last outing was with all of her friends at a Western-style restaurant called Unomi.
I ordered Ham Risotto – I think that's what it was called. It was delicious, the saltiness of the Parmesan and ham complimented the subtle plain flavor of risotto and cucumbers.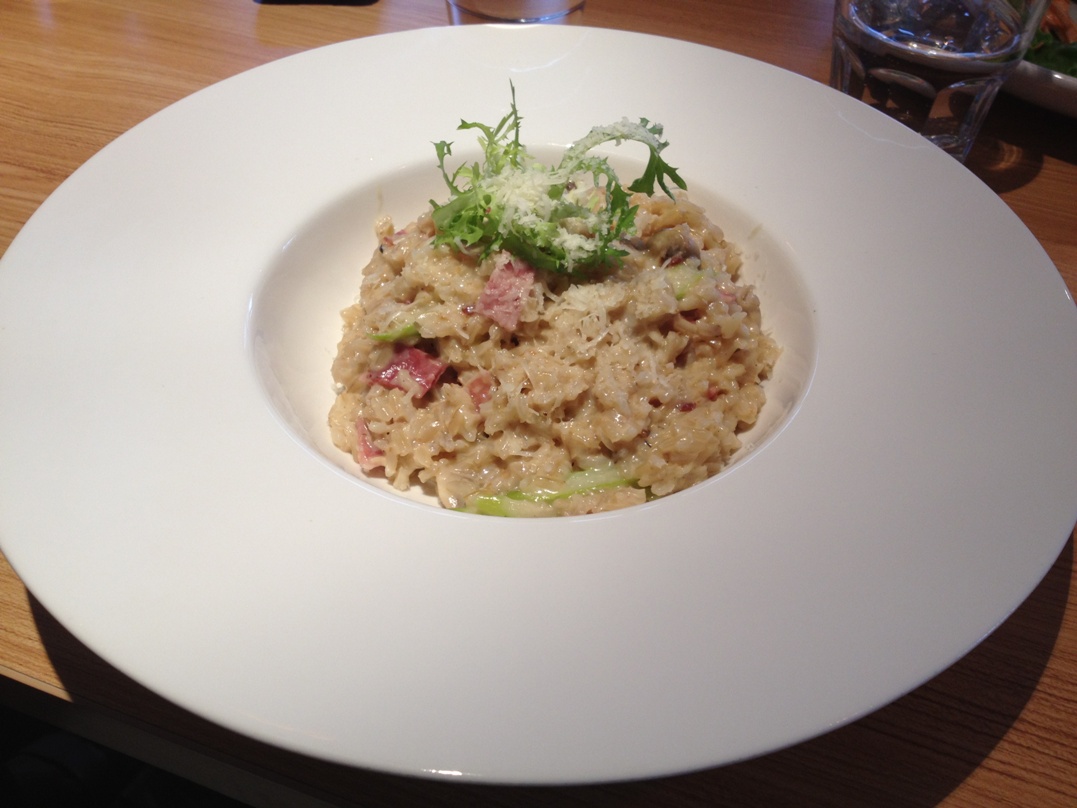 After the food and reveling with friends, it was finally time to say goodbye. With one last hug, I departed the bus and watched as it drove off into the night.
All I can say is, "Congrats on your graduation, and good luck in Shanghai! It was great getting to know you."
Will we see each other again? We'll see, though she better come visit me in the US – I can't raise our two daughters by myself!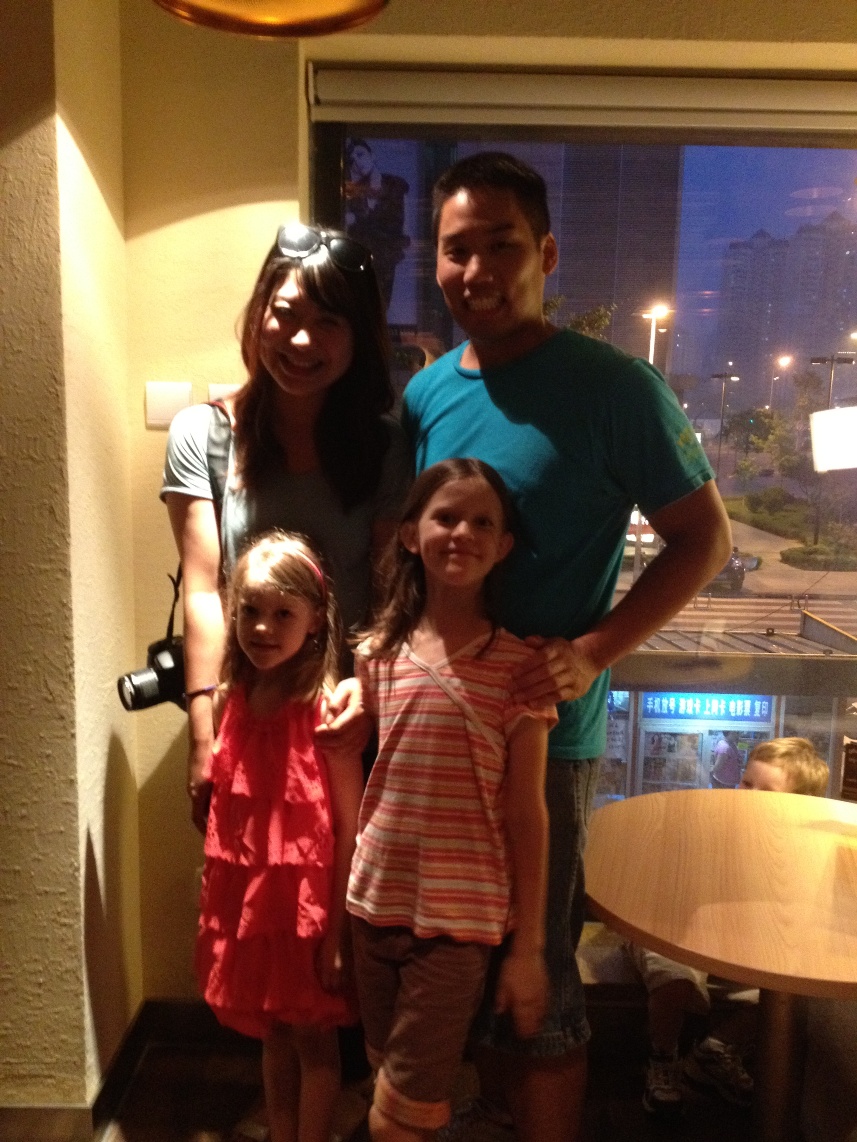 One more random sighting – while trying to add more money in my IC Card, the machine wouldn't accept my money. When we told the bank clerk, guess what the solution was? Reboot.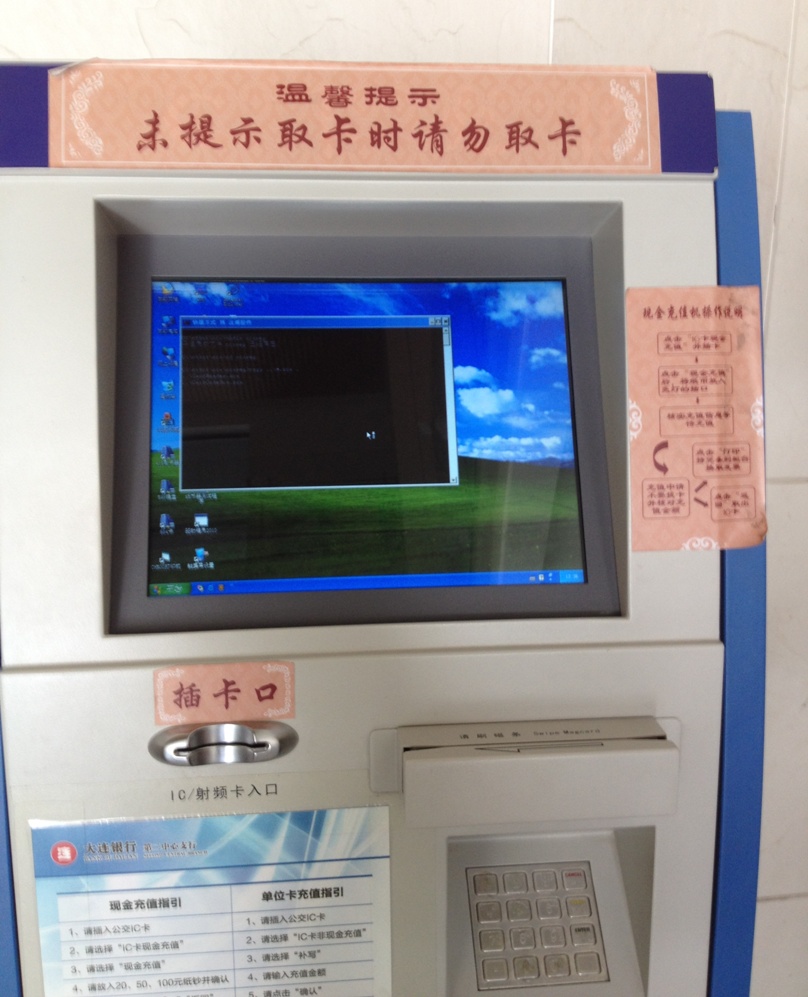 Hmmm, that explains it. As added hilarity, they didn't even bother to change the default Windows startup sound.