Dalian Trip – Post 8
Happy Birthday abounds this week!
First, Greg's wife, Deborah (not pictured)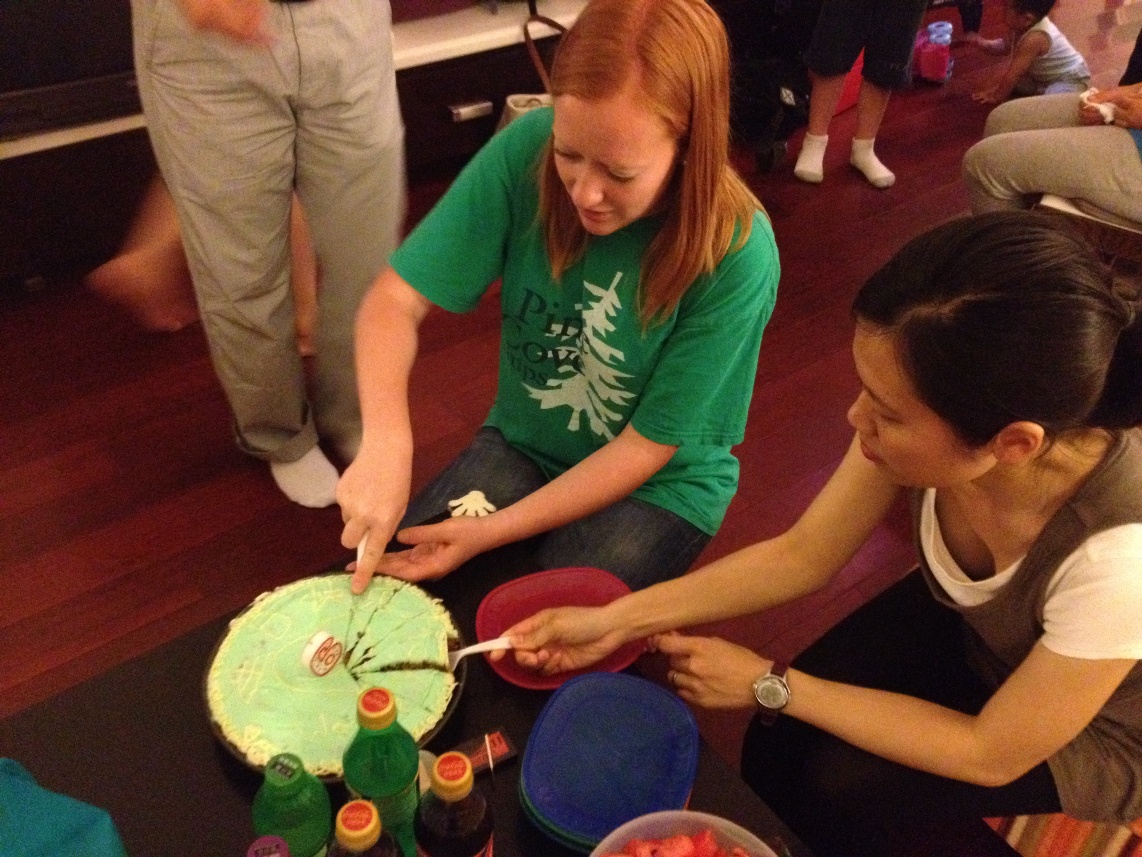 The carrot cake was delicious! Especially because it was homemade, as you can't buy carrot cake in Dalian.
My coworker Alan (pictured)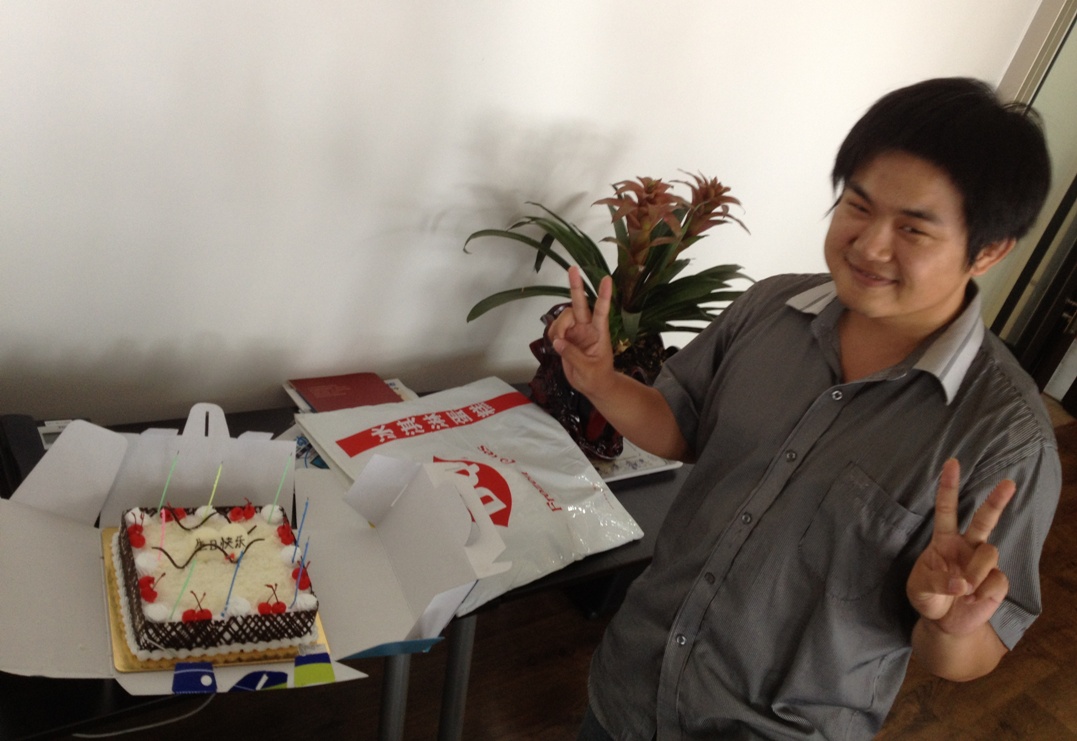 And my friend, Laura (not pictured)
I finally got around to visiting the Dalian University of Technology campus, and to my delight, the campus is cleaner than the main streets.
The library certainly looked inviting, but we couldn't go inside as we didn't have student ID's.

And this statue of Mao certainly towers over any other statue I've seen so far. Take that Tommy Trojan!

Finally, this tree that caught my eye, but it probably doesn't look as beautiful in the pictures than in person.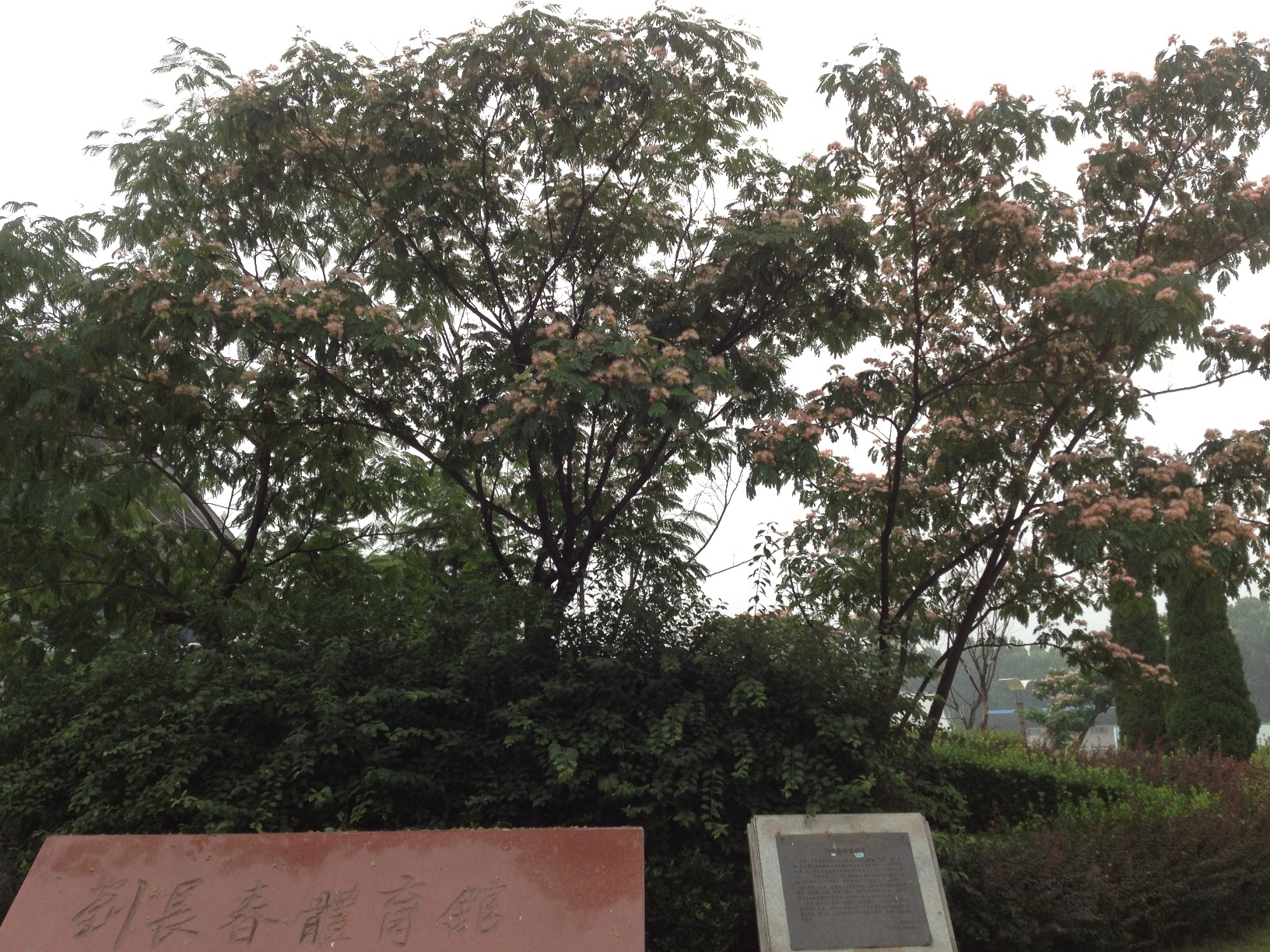 Now then, let's get back to food:
I finally had some dumplings, we ordered one fried, one steamed, and one boiled.
The fried dumplings were most definitely fried, as the cook didn't even bother to remove the film of grease.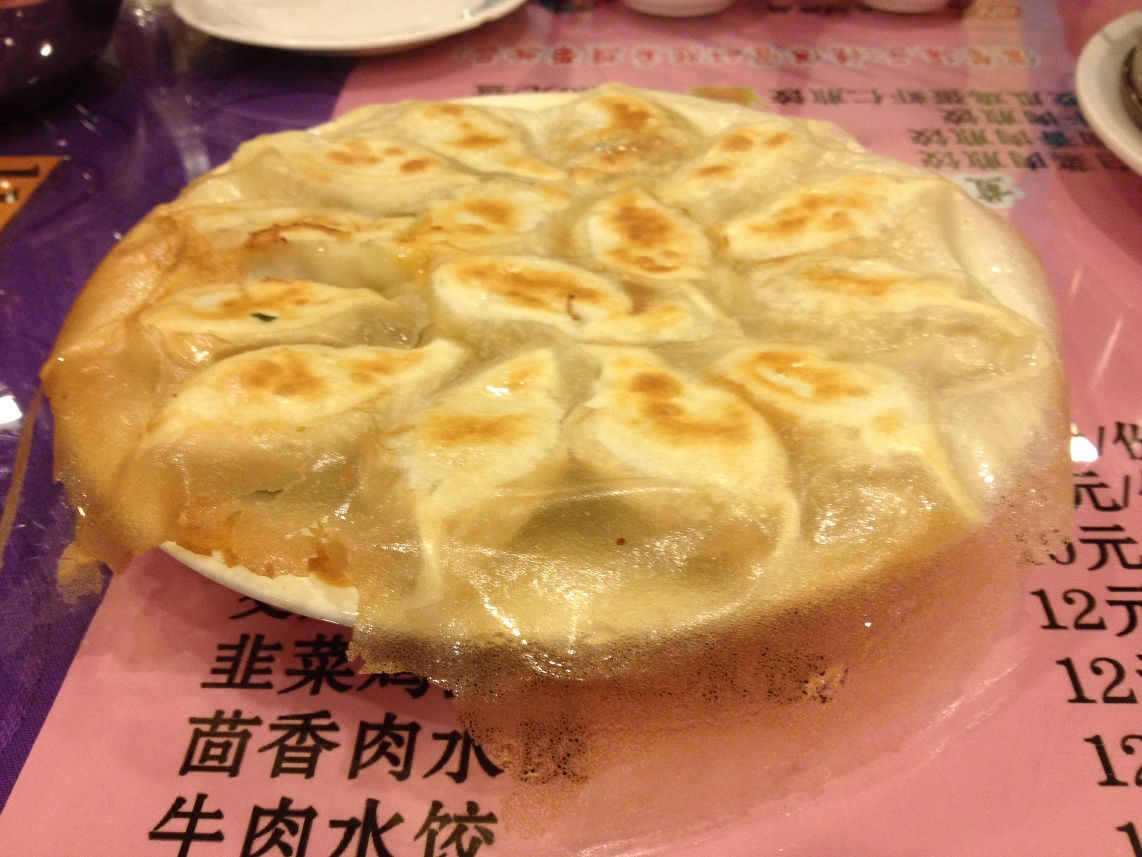 I really liked the lamb dumplings! Sorry Little Bo Peep, you're just going to have to keep looking harder.
Next I went to a restaurant known for its steamed foods.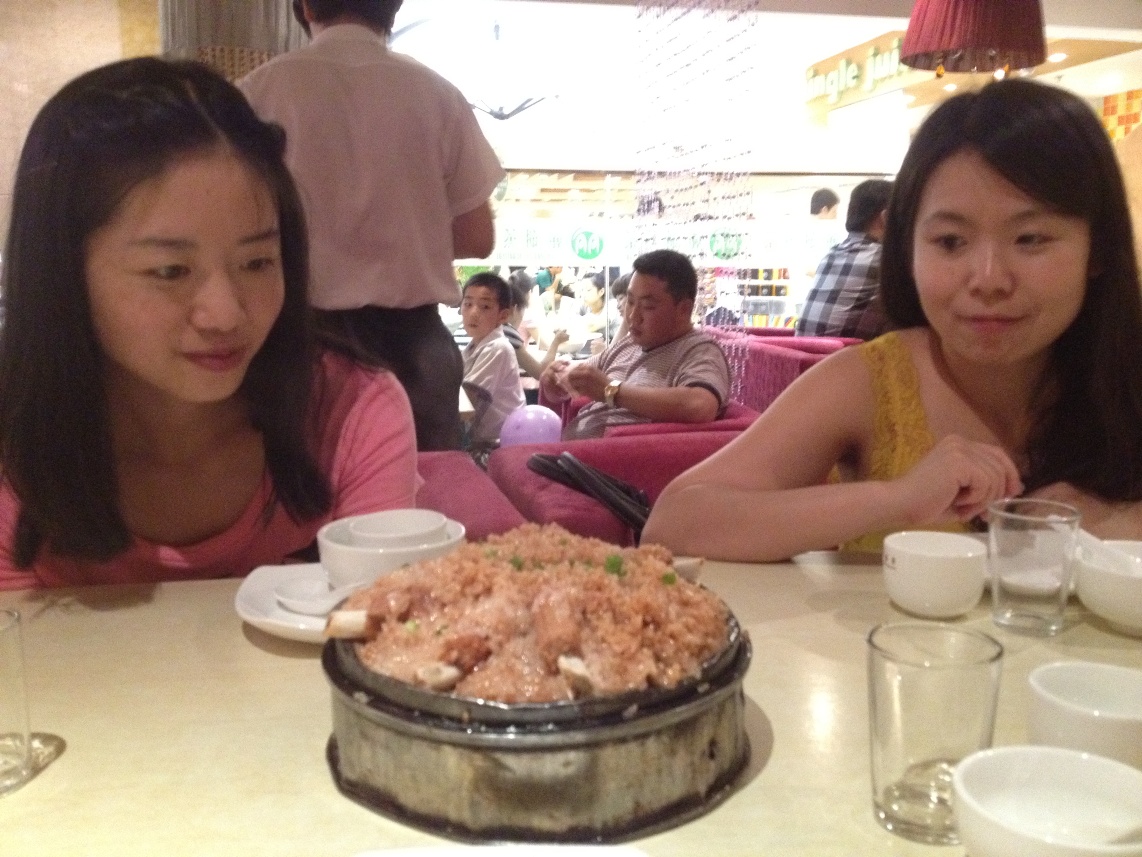 It's pricier than normal, but not bad, except the shrimp looked a lot less colorful than the picture…once again I've been deceived by the pictures in menus =(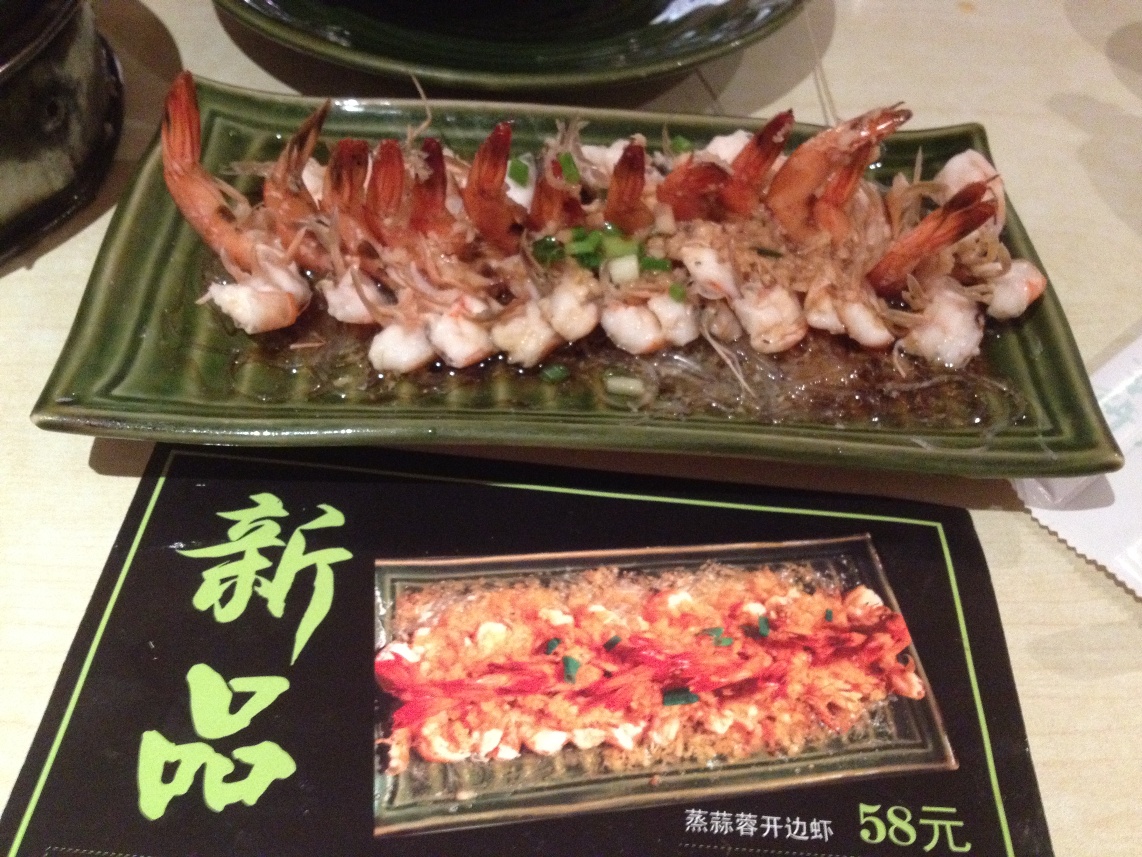 Finally, we had our monthly Support department team building outing. This is the time when each department goes out as a group and does something to facilitate teamwork and camaraderie.
We went out to a Szechuan-style restaurant called 川外川, where we were seated in a VIP room – oh we fancy huh?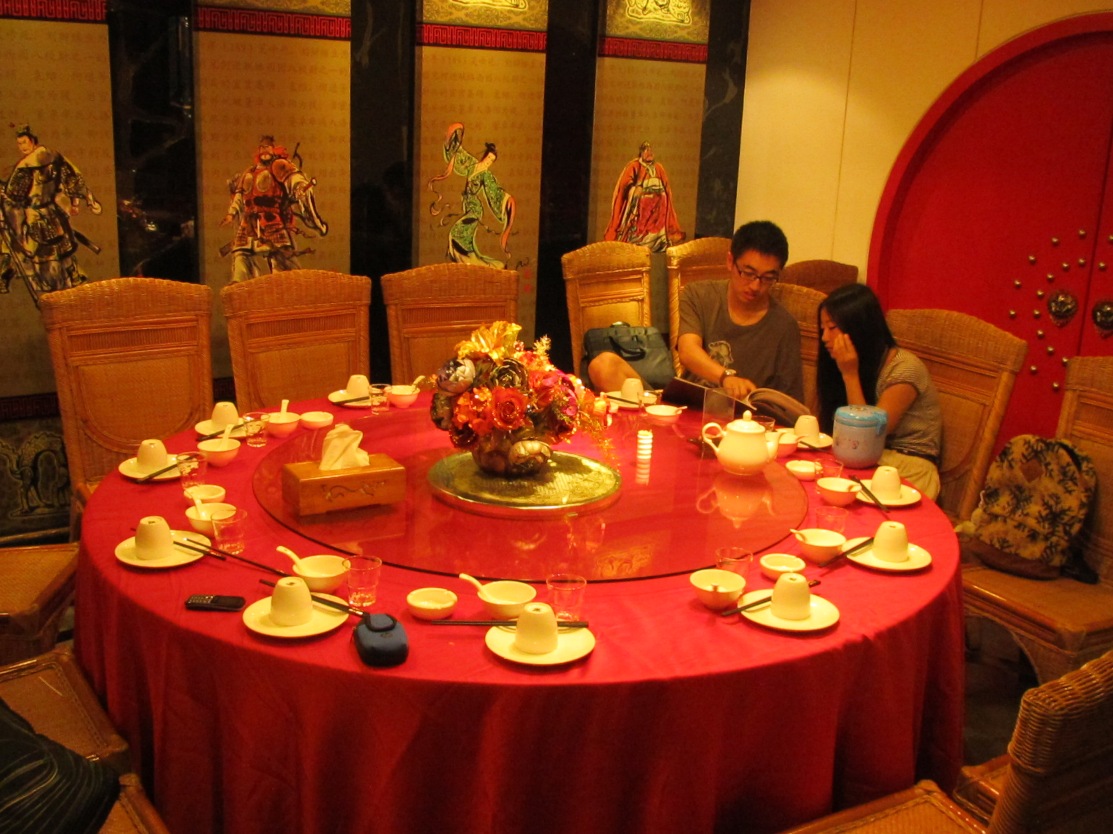 Spicy foodstuffs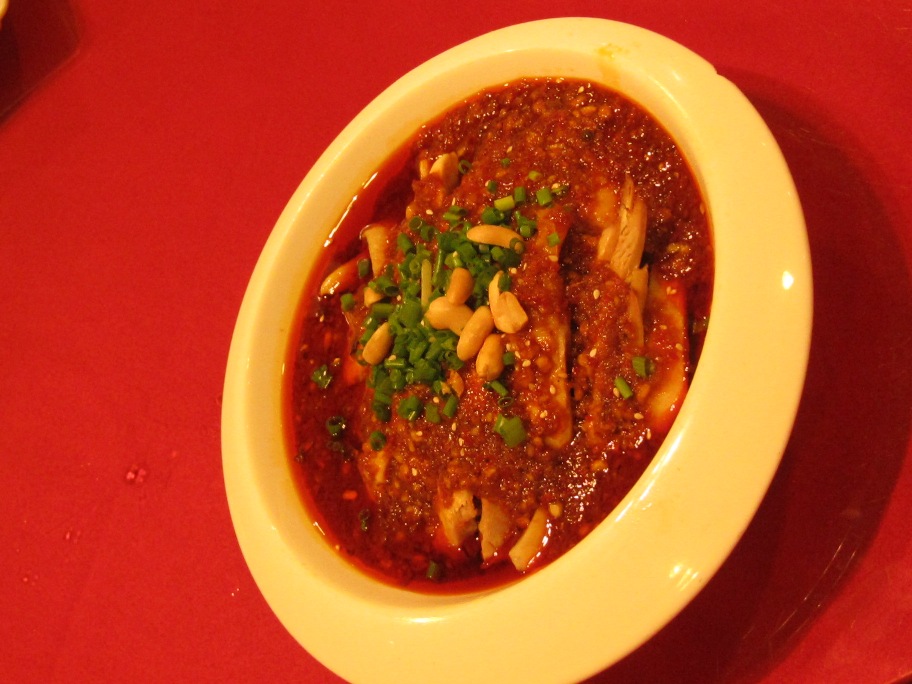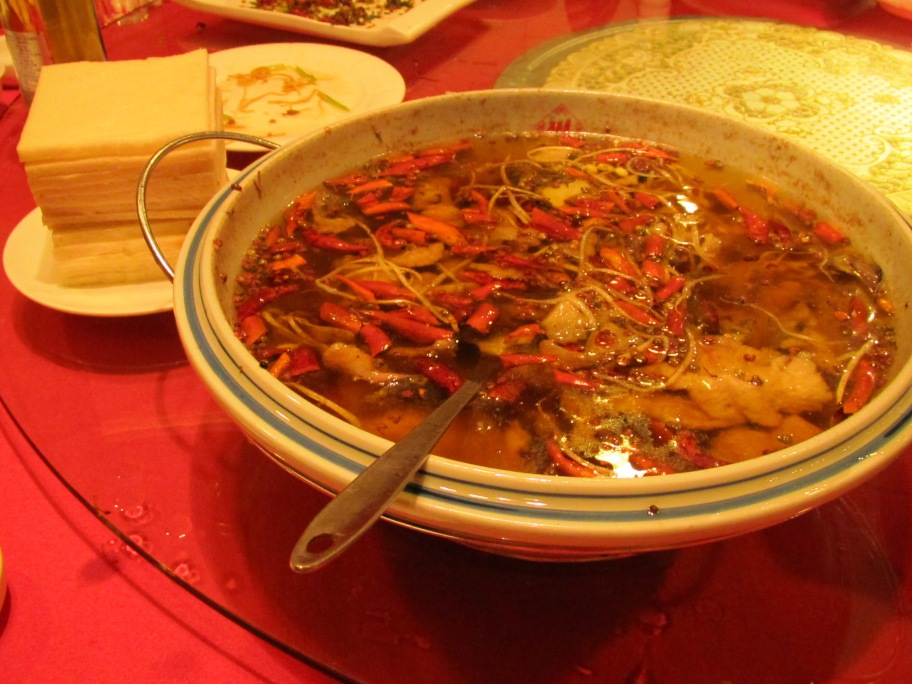 Fun times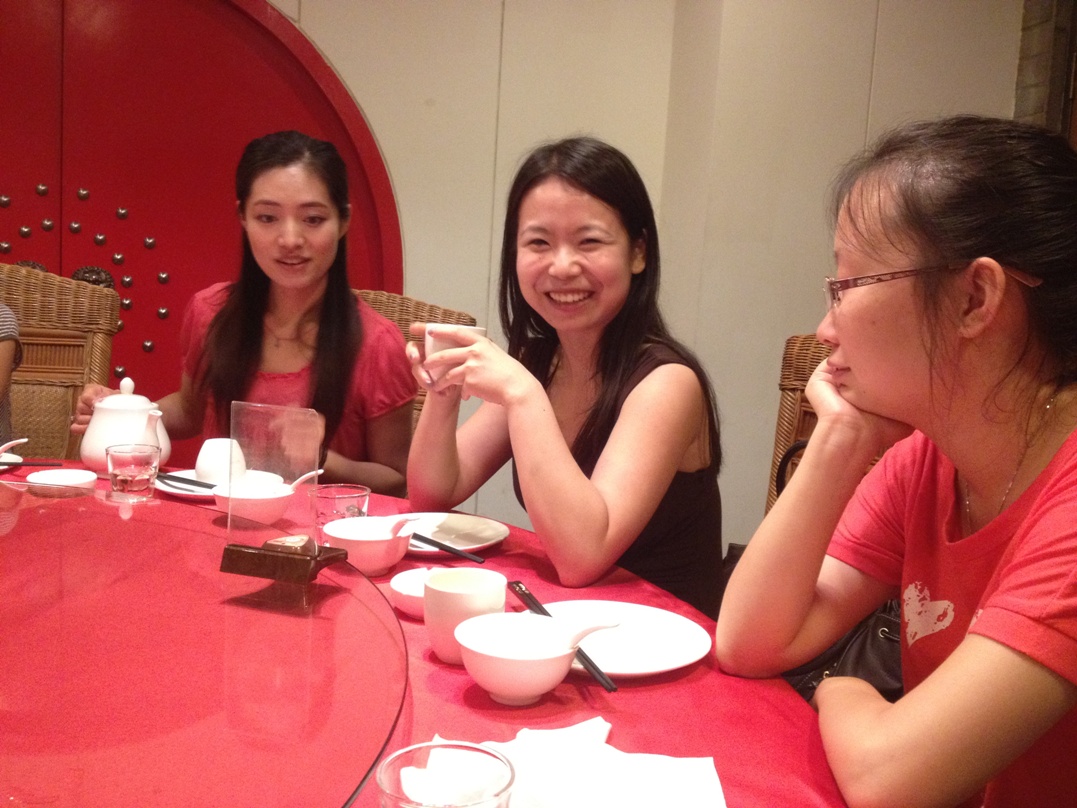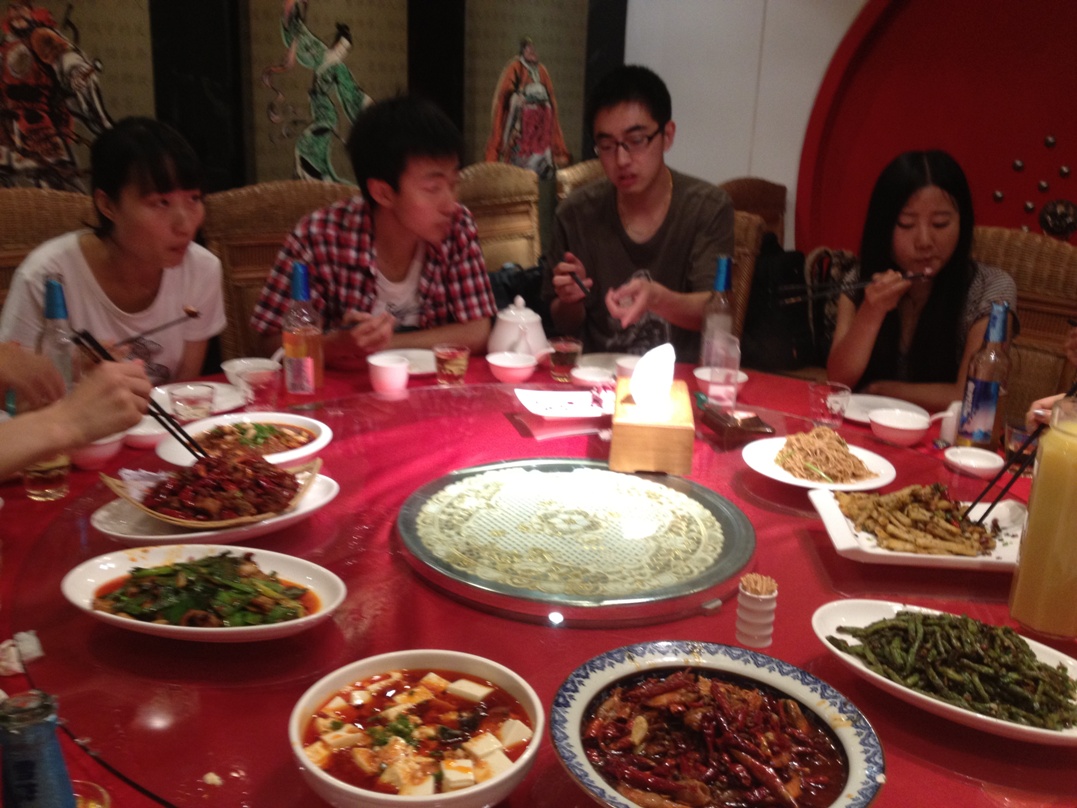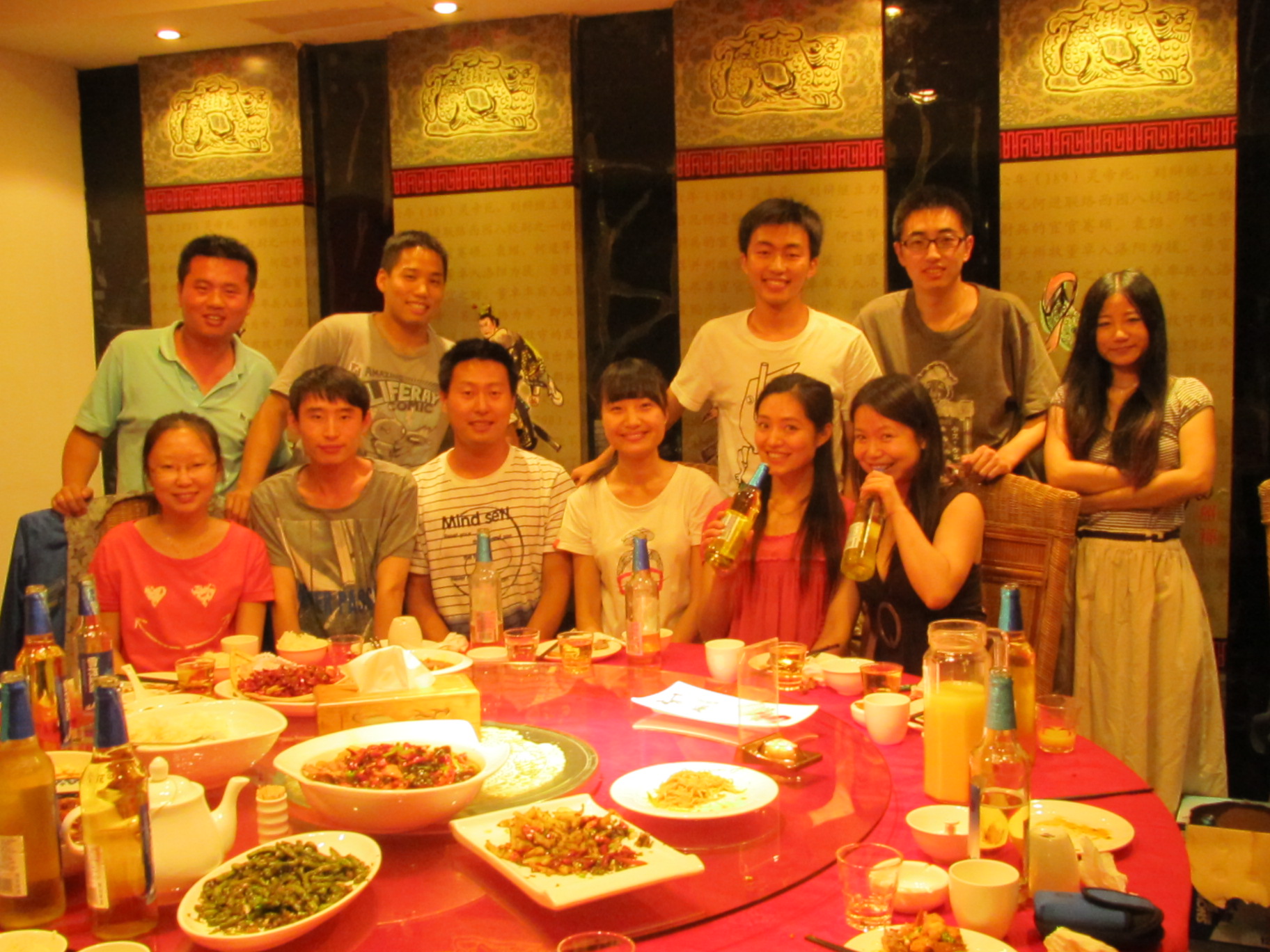 The rest…what happened in that room, stays in that room…
…until it goes on Facebook and this blog post! Hey, if it helps with team-building, lái-yī-bēi!!!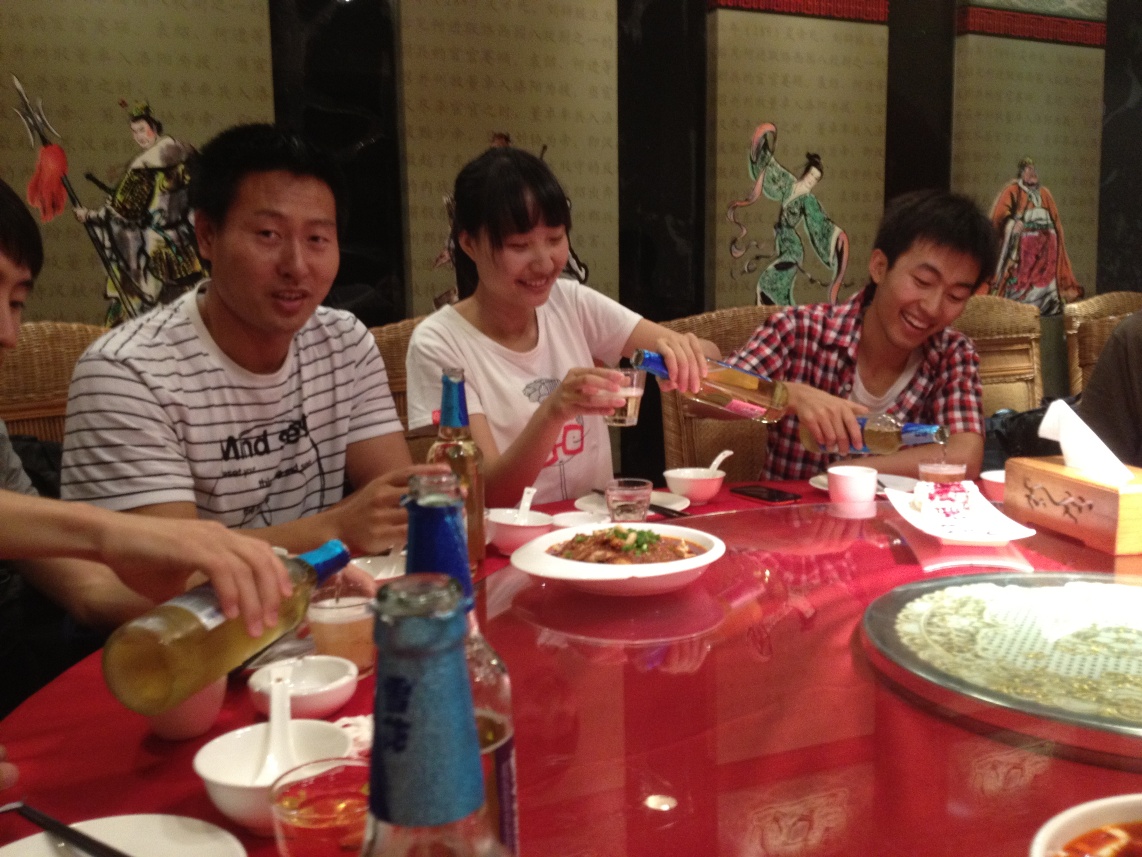 Which of course, led to this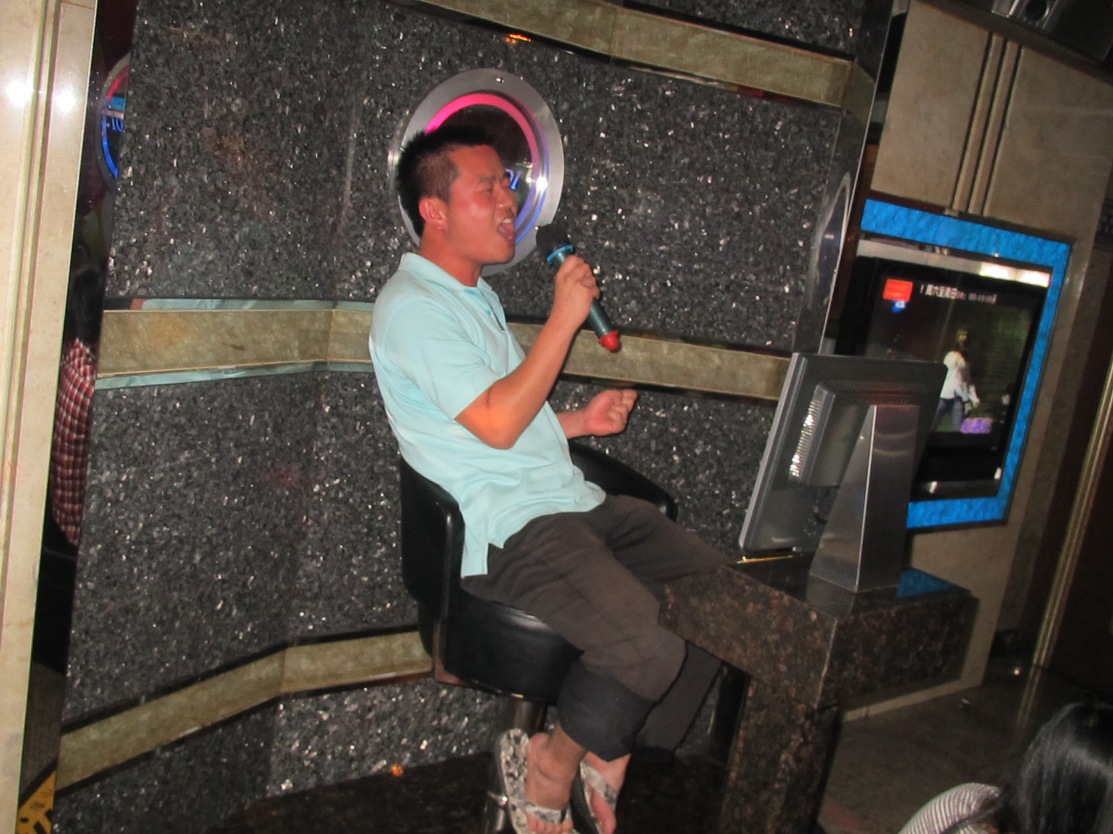 While we call it "karaoke" in the US, they call it "KTV" over here (and in Hong Kong, just "K").
It's actually quite upscale compared to the karaoke bars I've been to in the US. As we were escorted to our room, I couldn't help but notice the in-ceiling lighting as it illuminated the immaculate beige and ebony granite, and how all of the hosts were in formal attire, aside from the cleaning staff and this creepy clown.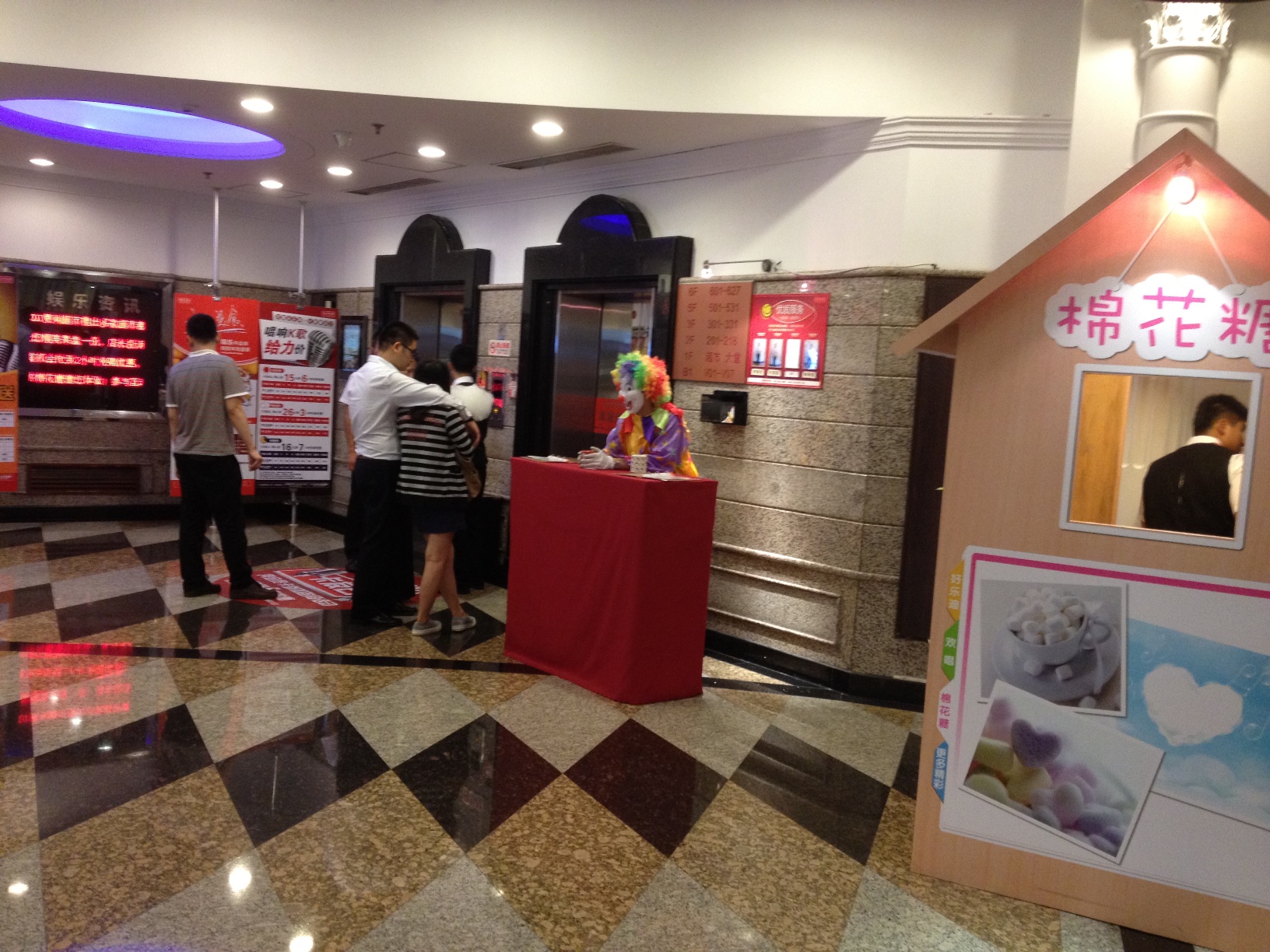 Anyway, KTV time! Woohoooooooo!