USC Football 06-07 Wrap-up
This was a great season. Though I'm not a huge football fan, and I went to only one of the games, I really enjoyed watching USC football. My roommate was part of the inspiration; he's a junior and has gone to nearly all of the home games since his freshman year. Here are some great photos from the Rose Bowl game.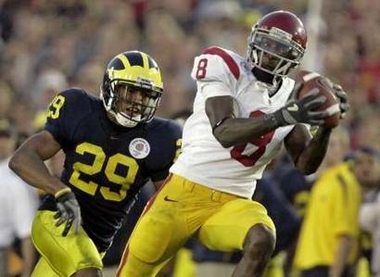 Dwayne Jarrett vs. Michigan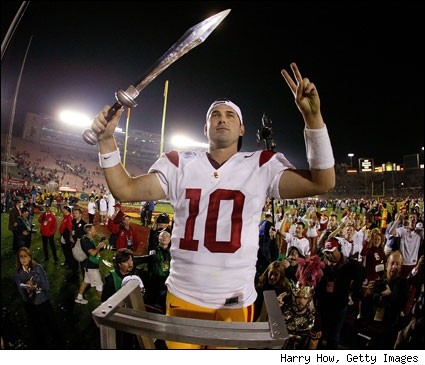 John David Booty
AOL Sports Blog: Your 2007 Heisman Frontrunner: John David Booty
I just discovered that USC's future football schedules have already been (at least preliminarily) decided. Take a look; 2007 season included. Quite a good chance I'll seriously consider buying a Spirit Activities Card this time around.