Why I love Google
It was Sunday, so I went to church. While there, a few people asked me about my internship with Google, so I talked about it. One thing that struck me is that people actually care about money. I can honestly say that I don't. What matters about money is not how much you get, or how it compares with others. It's what you can do with it. I was reminded of this idea when I finally got around to reading about Google as Fortune magazine's #1 Company to Work For. In it, Fortune asks founder Sergey Brin:
As it gets bigger, does Google risk becoming less zany?
"Definitely," Sergey replies, "At the same time, we have more resources. If we decided that we need to have a big island for some operation tomorrow, we could afford to buy an island. We have no such plans. But the resources do give us opportunities."
Very true. And the magazine also quotes Sergey as saying, "It's important for people to always ask, 'Why not?' What's accepted is often arbitrary."
My friend Phillip mentioned this article, too, asking whether it's all true. You can do what you want? The company is flexible? There are swimming pools and great food?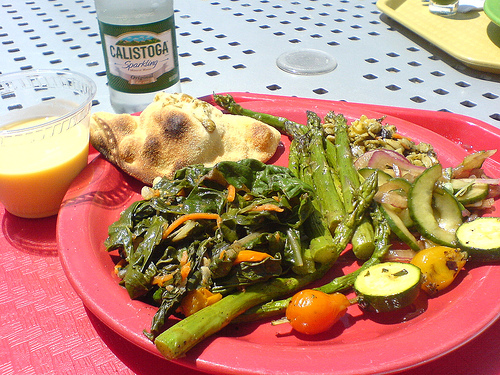 Photo by Brett L.
Yes.
I was happy to see and experience for myself that, yes, Google is the best company to work for. And what I've read about the company in the years before I actually got to go there? It is, of course, real.
What's accepted is often arbitrary.
This is a great thought. I felt this great culture of "reasonableness" and rationality at Google, something I couldn't quite put into the right words. Sergey says it so well. At Google, they don't worry about how things are done at other companies. They don't go with the flow about anything. I felt like they listened to everyone. They listened to me, they listen to you. If it's reasonable, it really seemed like they'd do it.
What's accepted is often arbitrary.