Apple iPhone Unboxing and First Impressions
Since Steve Jobs first announced it, I've been excited about the iPhone. My old Nokia is fine, but it scrolls my address book extremely slowly, the camera's quality is very low at 640×480, and it has only 2 MB of memory. Compare that with the low-end iPhone: fast address book scrolling, high-quality camera at 2 megapixels, and 4 GB memory. I've read tons of reviews, watched lots of videos, read the tech specs and did some minimal research on what launch day would be like.
So come Friday, June 29, I decided that if I'd had a good day, I'd walk over to the Apple Store, Third Street Promenade in Santa Monica, and pick up an iPhone. At 6 PM, I searched online to see what the release was like. I couldn't find any reports on the Santa Monica Apple Store, so at 7 PM, I decided to go out and walk down to the store.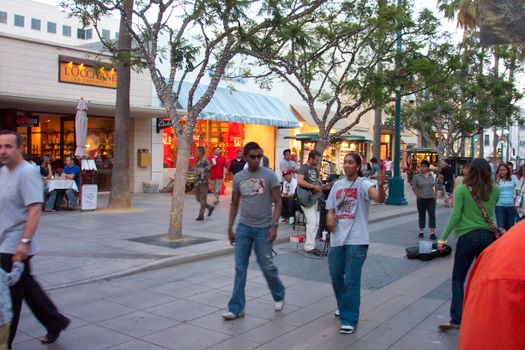 A look at Third Street Promenade, Santa Monica, on the day of the iPhone launch.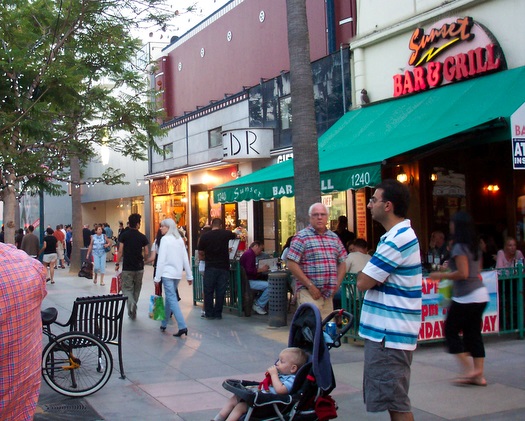 The Apple Store is hiding over there by the tree.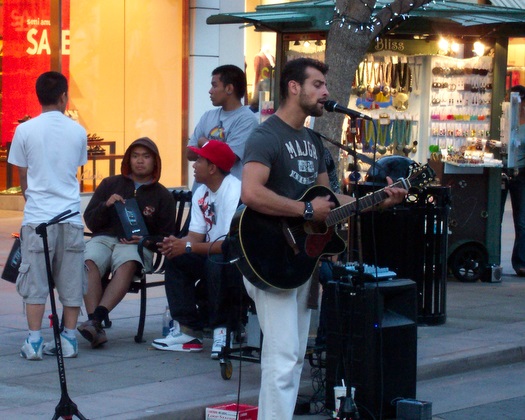 Next to a bunch of teens holding iPhones, a guy was playing guitar and taking donations.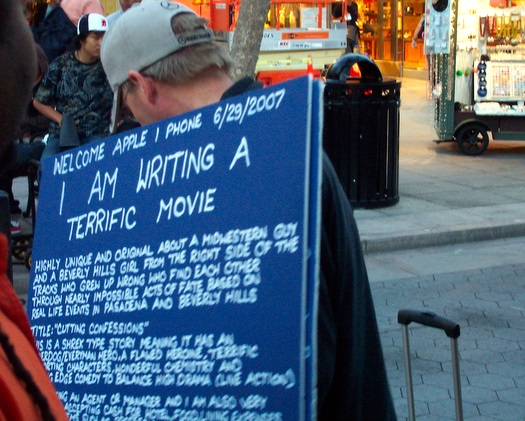 Someone looking for an agent, manager, or donations towards his movie. I actually saw someone give him some cash.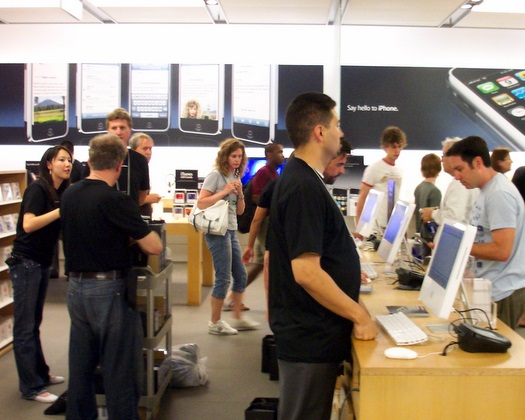 Inside the Apple Store!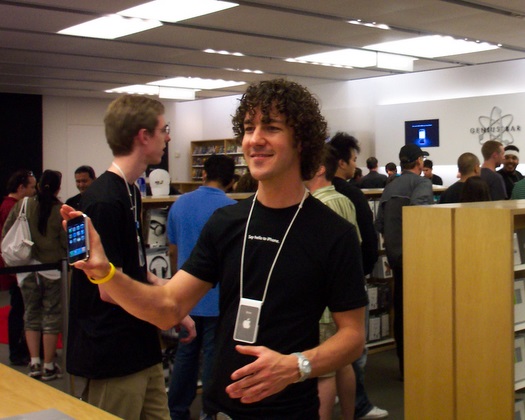 An Apple Store employee shows off an iPhone. We got to touch this iPhone; we passed it around the line and played with it while we waited.
Apple employees tell me that all of them get a free iPhone, but they have to wait for a month. We, as customers, get them first.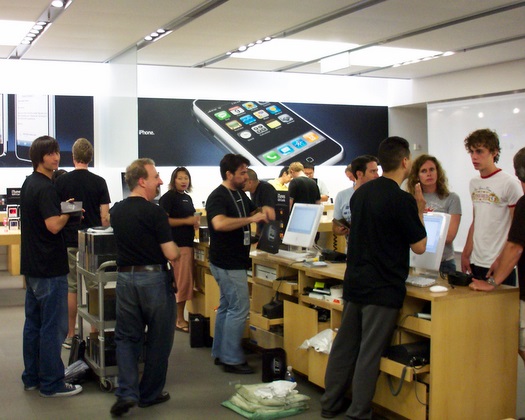 There's a pile of iPhones on the cart there.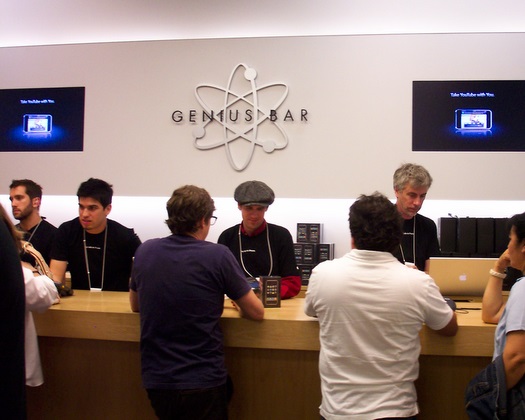 They've got tons of iPhones and iPhone bags behind the desk there at the Genius Bar.
They were incredibly efficient at selling these iPhones. Greeting. Do you want 4 GB or 8 GB? I'll take the 4 gig model, I said. One or two? One, I said. I asked if many people are buying two. He said yes, in fact most people do. Well, I'm just getting it for myself, so one's fine. Check ID. Scan credit card. Electronic signature. Email address for receipt. Done! Here's your new iPhone. I asked his name. Michael.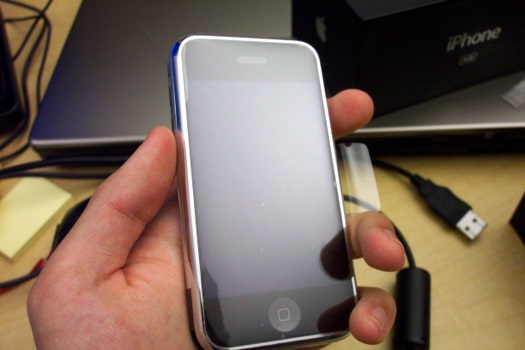 Here's the iPhone in hand, with the plastic cover still on it!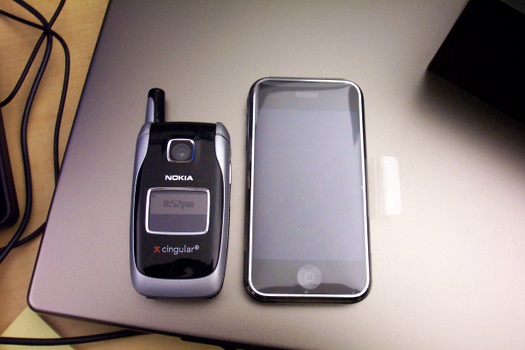 Here'show the size compares with my old Nokia. The bottoms are lined up straight. The Nokia is a lot thicker because it's a fat flip phone.
It's a quality Apple product, much like the iPods. The packaging is nice. It's a lot smaller than most people thought. When I show it to people, they're surprised by how small and thin it feels.
The iPhone has no cut, copy, or paste. This could get annoying, especially when using it to take notes. I hope they fix this in a future software update.
It doesn't support Flash. There's a blue cube with a question mark on it when I try to view Flash sites.
It supports QuickTime videos embedded in webpages, including all the ones at Apple.com and the movie trailers at Apple.com/Trailers. I'll post a bit more later, but for now: what do you think?
Any questions?