Cheapest New Mac
Now that my (still awesome) 15″ MacBook Pro is 2 generations behind the latest and greatest, I wonder:
What would be the cheapest way for me to get a new Mac?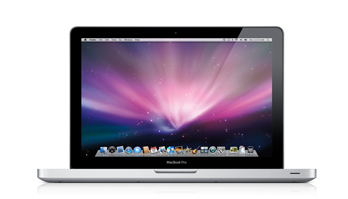 Would it be with my ADC student membership? Or would it be with the standard student discount?
The ADC Store offers this configuration:
For $1,668.00. The bold items are custom selections.
I can get the same thing from the Apple Education Store for $1,721.00, but the student version comes with a free iPod touch ($219 value) and printer ($99 value) after mail-in rebate. Let's value the hassle of turning in the mail-in rebates at a negative $99. And let's say I wanted that iPod touch, or in other words, it's worth $219 to me. $1,721 = $219 = $1,502, which is $166 less than the ADC offer.
For a 13″ MacBook Pro, I'd get it from the standard student store. For USC Trojans, that means www.apple.com/edu/trojans – you can get your student discount online by ordering directly from Apple's website there.
Note that part of the difference is caused byt he AppleCare Protection Plan. It costs $249 from ADC members, but only $183 for students: a difference of $66 in favor of the standard student discount.
How about the 15″ models? I think the 15″ screen size is really the ideal balance between portability and weight, so let's see how things stack up:
2.53GHz: $1,529.00 – $1,599.00 -> $70
2.66GHz: $1,599.00 – $1,849.00 -> $250
2.8GHz: $1,839.00 – $2,099.00 -> $260
The ADC Student Membership cost $99, so perhaps the two higher-end models could make sense.