Computers Suck
They are ridiculously hard to use. It's 2010. Computers should not still be this hard to use. Yes, computers are complicated. But end users should never have to see that complexity.
Dear Microsoft: please make your crap usable. In order to upgrade Silverlight, they force me to uninstall the old version first. That's bad enough; but what's worse is that they don't provide an uninstaller. They can't have the updater remove the old version automatically.
And they can't show you how to do it in pictures and text. You must download a 3 MB video file in order to see how to actually do the uninstall. Furthermore,  you must close all web browsers before uninstalling. (This is nontrivial for newbies to do on a Mac, where clicking the red X doesn't actually quit the app.)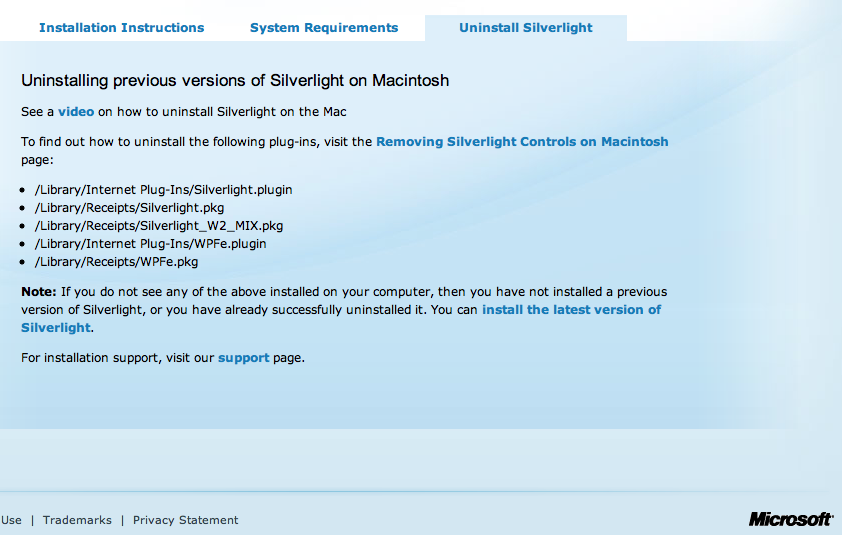 This is beyond ridiculous.
It's a good thing I've been using computers since the day I was born, because if I were new to the concept, this would take me hours to figure out. And I wouldn't be surprised if a typical user just gave up 15 minutes in.
Skitch is close behind. Their software is called "beta," even though it's quite stable and lots of people use it. Heck, they even promote and market it like commercial software. Yet it has a beta timeout, so when the timeout expires, you can't use the app anymore until you update. And the only change in the update is that they extended the beta time-out. And the update is 12 MB, a significant download for anyone on a dial-up connection (only 22% of the people in the U.S. subscribe to a broadband service).
Steve Jobs today said that computers are like trucks. They'll still be around, and there are some tasks you really need a truck in order to accomplish. But the everyday consumer is quickly moving to cars. These cars will be ubiquitous, and the roads will be swarming with them. That means devices like the iPhone and iPad — where I'd definitely place my bets today. And I've been putting my time and effort where my mouth is: I've been developing mobile apps since 2002 (when I started using the Cybiko SDK).