Same Destinations, Different Experiences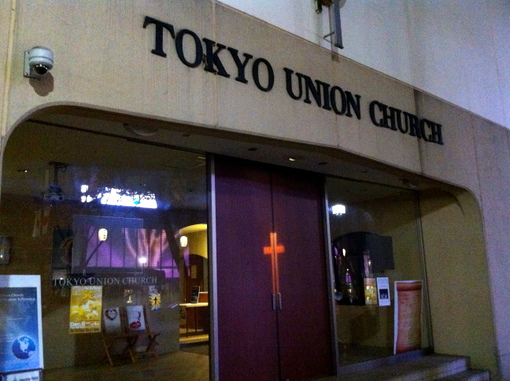 Tokyo Union Church: 5-7-7 Jingumae, Shibuya-ku, Tokyo, Japan. 3400-0047
Today we went to Hakone and used our "Hakone Free Pass" which had cost ¥5,000. I had actually forgotten that I had been to Hakone before. For some reason, I imagined that I had never seen Mount Fuji in person. Perhaps that is the case; maybe the weather was so bad that Mt. Fuji couldn't be seen from the gondola. Anyway, I realized the moment I arrived that I had been there before; the black sulfur eggs, the pirate ship– it was all so familiar, yet I hadn't remembered until I was there again. The weather was certainly better this time. I remember it was raining when we were on the pirate ship last time; some of us had umbrellas, but I remember getting still quite wet.
This trip to Japan is a much different experience than either of my previous two trips. Although some of the destinations are the same, the way we get there has been totally different. I'm also more independent this time. I went to the Tokyo Union Church to visit BSF. I was very late because I decided to come back to the hotel to pick up my BSF Lesson handouts. It was a fun experience to meet new people there. I should have brought my name tag from BSF in Ho Chi Minh City. The greeter said he was curious to see what the HCMC nametags looked like. The ones they used were very large, printed with a very large font. It might be fun to visit a few different BSF groups around the world, and bring my nametag along.
I discovered the secret to Japan's cleanliness. At night, a highly efficient crew of street cleaners take to the roads, sweeping, bagging, and driving off with the trash. At every corner, stores neatly place white plastic bags of garbage in piles to be hauled off later. It was an interesting sight to witness. In Ho Chi Minh City (Saigon), there are street cleaners, but mostly the trash just stays on the street. Or perhaps there is just too much trash, it's not organized into specific bags and locations, and it's not cleaned often enough.