Dalian Trip – Post 2
It's been less than a week, and I realize that I've been taking many things for granted. In the US, we have clean, well maintained roads, a non-censored Internet, building codes that make sense, abundant red meat, Swiffers, and oh yes, sweet chocolate, non the barely-taste-any-sugar-it-mind-as-well-be-bitter-melty-plastic kind of chocolate.
I also was informed that running hot water in Chinese apartments is actually uncommon, my place included. Thanks to my previous residents, an air conditioner and water heater were installed.
I'm certainly far from disheartened, but it is annoying not having the above mentioned things. Me being a neat-freak, seeing this every time I leave my building doesn't help.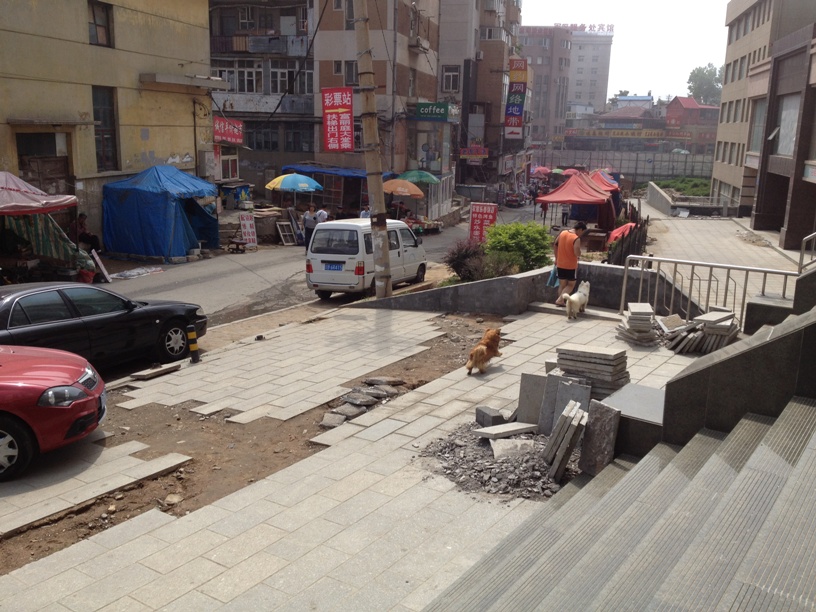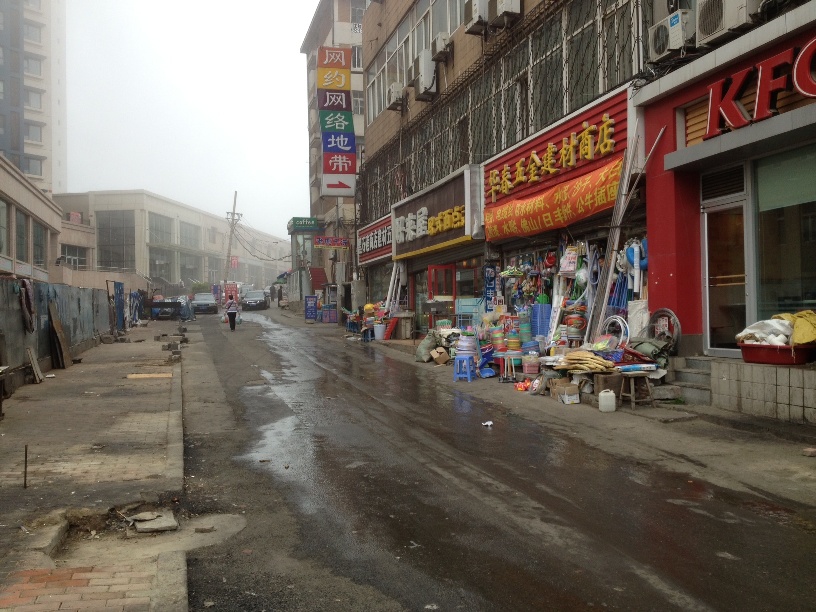 This does make me grateful for what I do have, a relatively decent place to live, good coworkers, and of course, God's strength.
Over the weekend, I visited Xinghai Square, a very large area by the ocean. It was built to honor China's reaquisition of Hong Kong in 1997. It's a very large area, but apparently not much to do.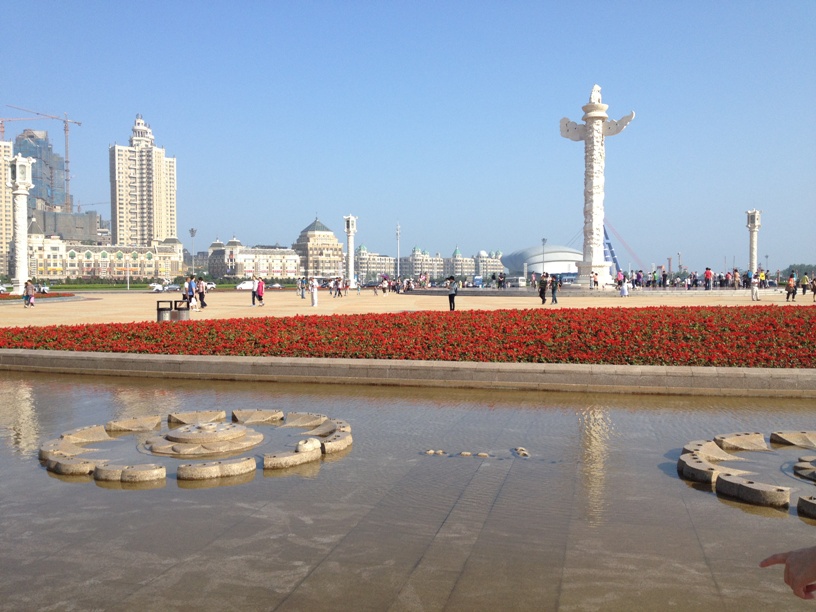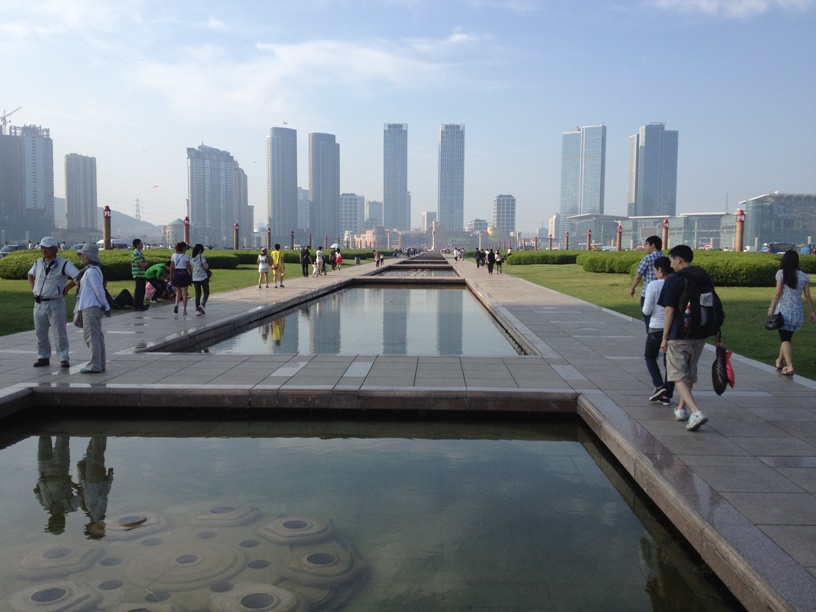 Once you get past the giant…curved concrete thing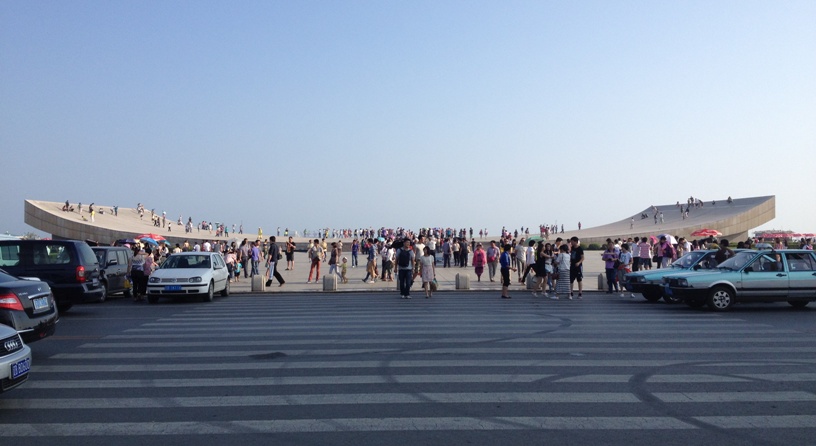 which I'm told is supposed to be book, you get view of the ocean and all of the tankers and oil rigs.
I also visited several upscale malls, which have a similar feel to our own malls. What's interesting is that each mall has a basement area, where the private vendors reside. A typical mall would be more like a…swap meet, but indoors, and very stuffy. As China puts a 100% tax on all imported goods, items like Nikes and apples are more expensive here than in the US.
For dinner, I ate at a somewhat upscale restaurant…Pizza Hut. I kid you not, unlike the US, Pizza Hut is a nice restaurant in China, like a California Pizza Kitchen-type restaurant.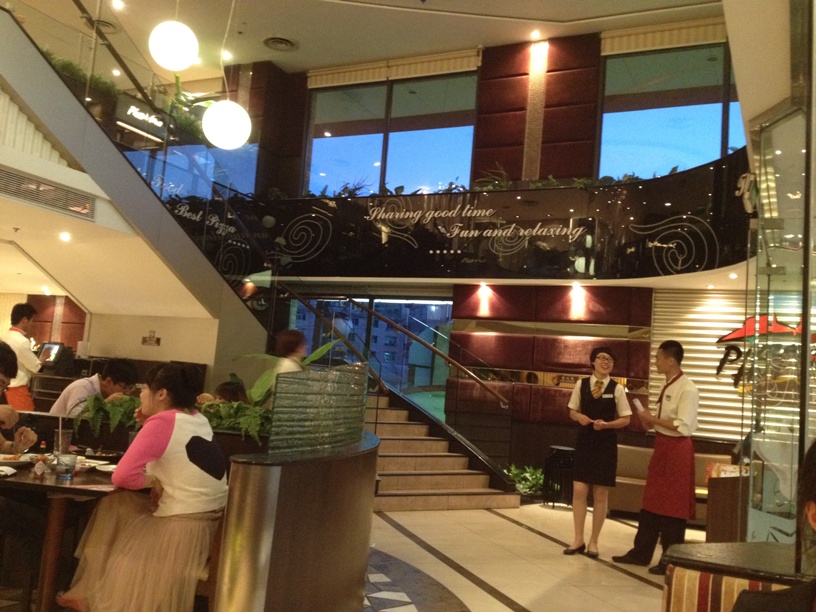 That's about it for now. Hopefully, we can pizza together another time!