Dalian Trip – Post 4
June 23 is the Dragon Boat Festival, or Duānwǔ Jié. If you want to read about the history and stuff, look here, cuz I'm not going to type it out here.
I wasn't really sure what to expect, but I knew it was a big holiday in China, so much that I even got the day off from work Friday. So then, what was my Duanwu Jié experience?
Well, I think this will better describe it:


Yup…actually, I didn't even see any dragon boat races because there were none! Dragon Boat Festival simply isn't  deeply rooted in Dalian, which is why the only way people celebrate here is eat jòng…err I mean zòngzi and wear colorful bracelets (as pictured).Apparently, if you throw your bracelet on the ground on the first day it rains after Dragon Boat Festival, it's good luck.
Anyway, if you want to see actual dragon boats, I would have to go to Shanghai, Hong Kong, or Taiwan, as those older cities have had Chinese traditions longer than the relatively new Dalian.
We at least still celebrated in our own way with the local church group at "Golden Sandy Beach". Due to timing issues, I decided it would be best to go there by myself. After carefully calculating the routes in my mind, I set off on the bus. The walk, though a bit long, was quite scenicly filled with flowers and lush green trees. The foilage along with the wooden walkway was quite a refresher from the dusty concrete jungle.
Soon after, I found my way to our group.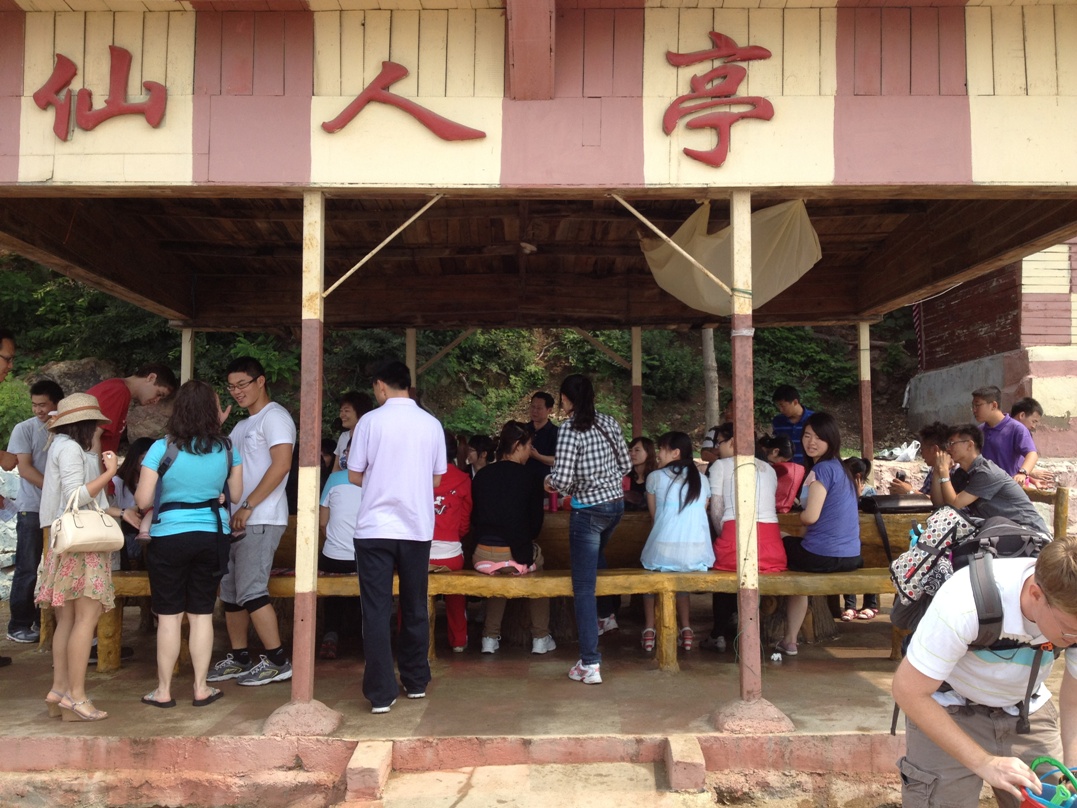 Not to mention lots of grilled meat and seafood! The most red meat I've had in a long time =)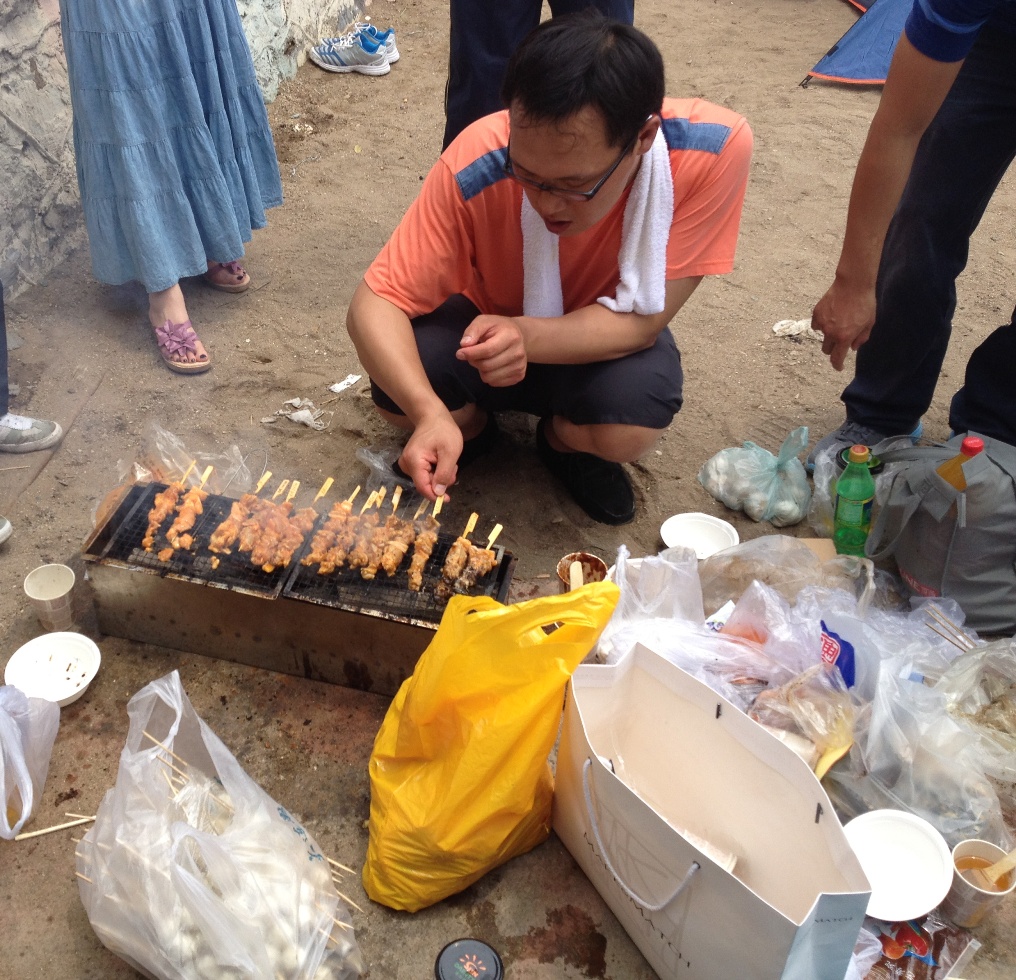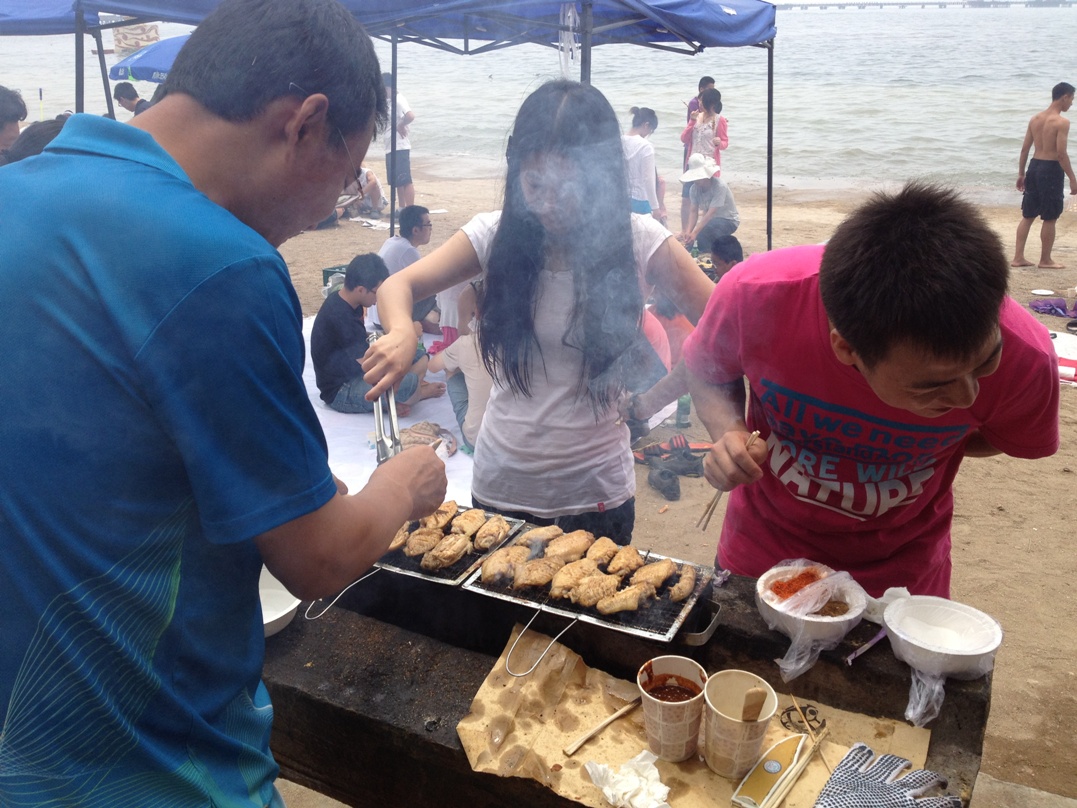 Of course, this beach doesn't nearly measure up to the standard So Cal beaches, after all, it isn't really sand so much as gravel, and not much room to run around.

And it's hard to want to go in the water when the shore looks like this: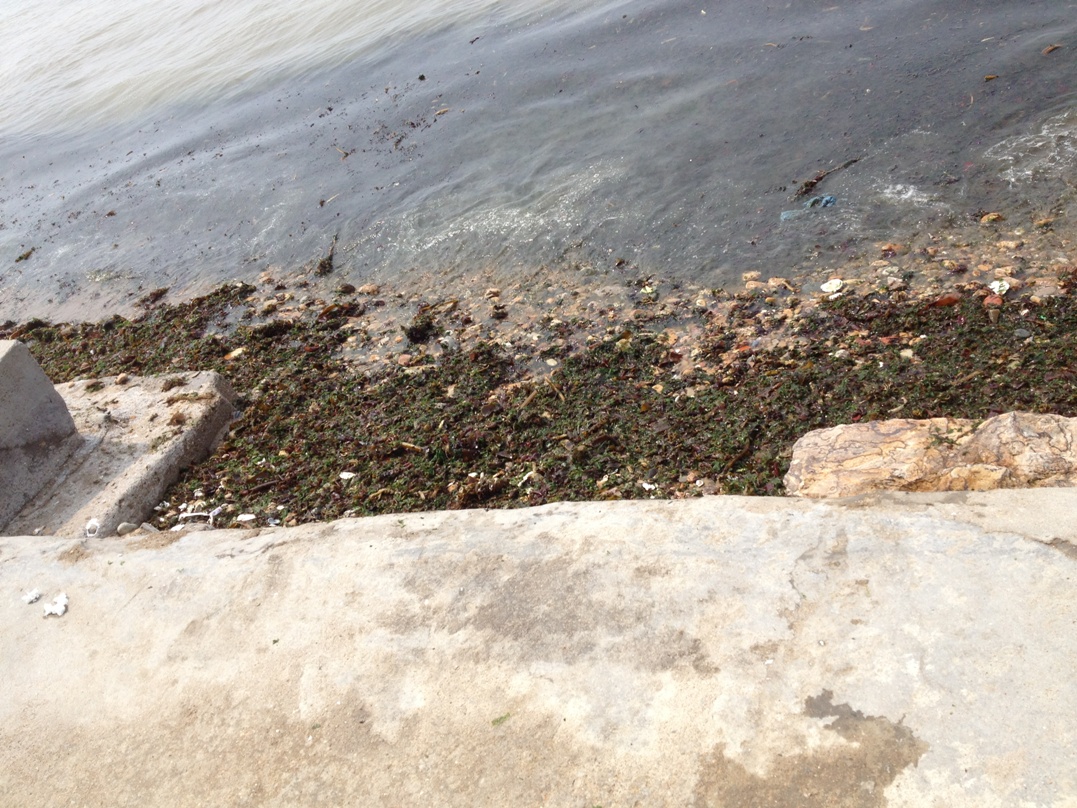 Regardless, we had a fun time fellowshipping and eating. I even got to meet this fellow: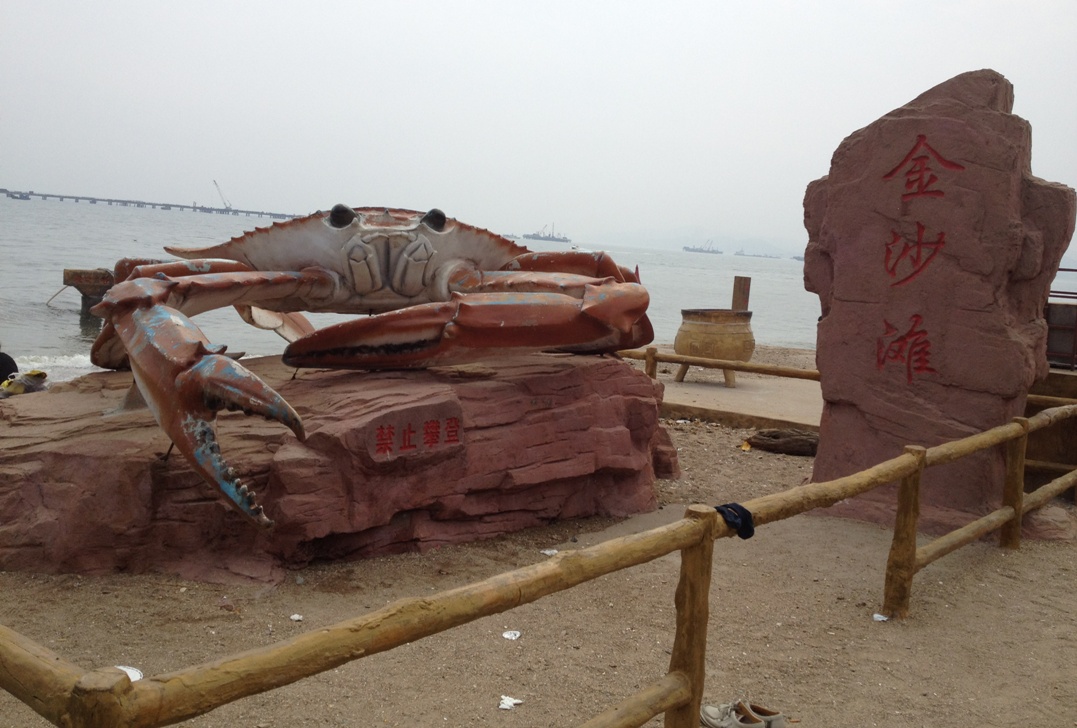 The day before this beach trip, we were given the Friday off of work. After some shopping, I visited an import store, which purveys foodstuffs and sundries from the US, Austrailia, Japan, Korea, and various other countries. The only problem is the that darn import tax, it just makes these goods so much more expensive! Regardless, a few things caught my eye:
American condiments!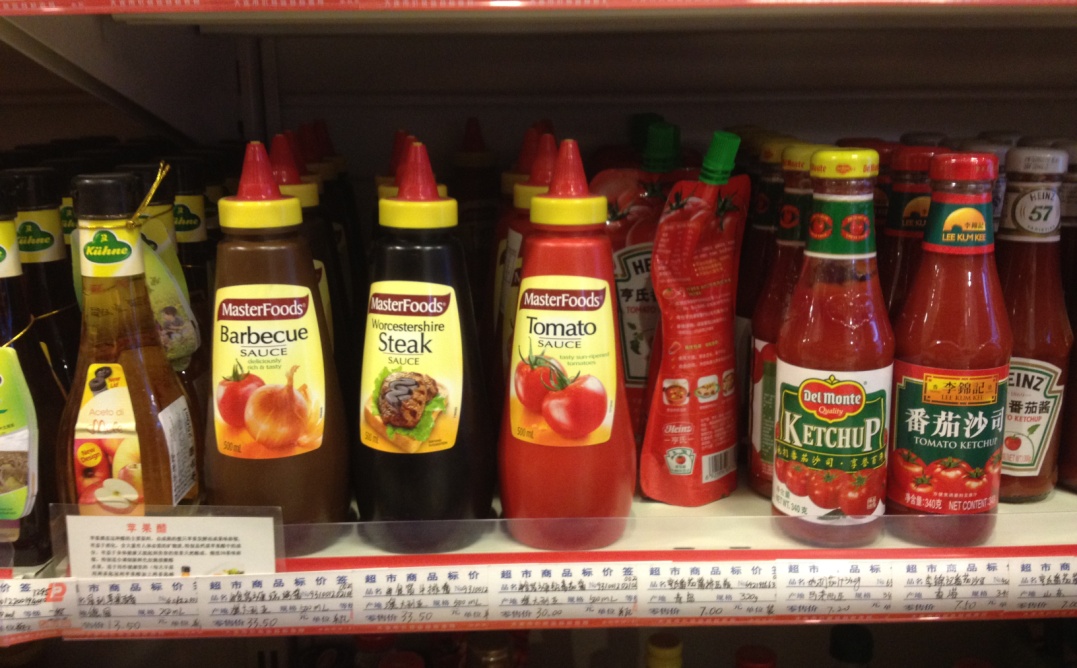 BBQ flavor chips. Not "chicken flavor", real BBQ flavor!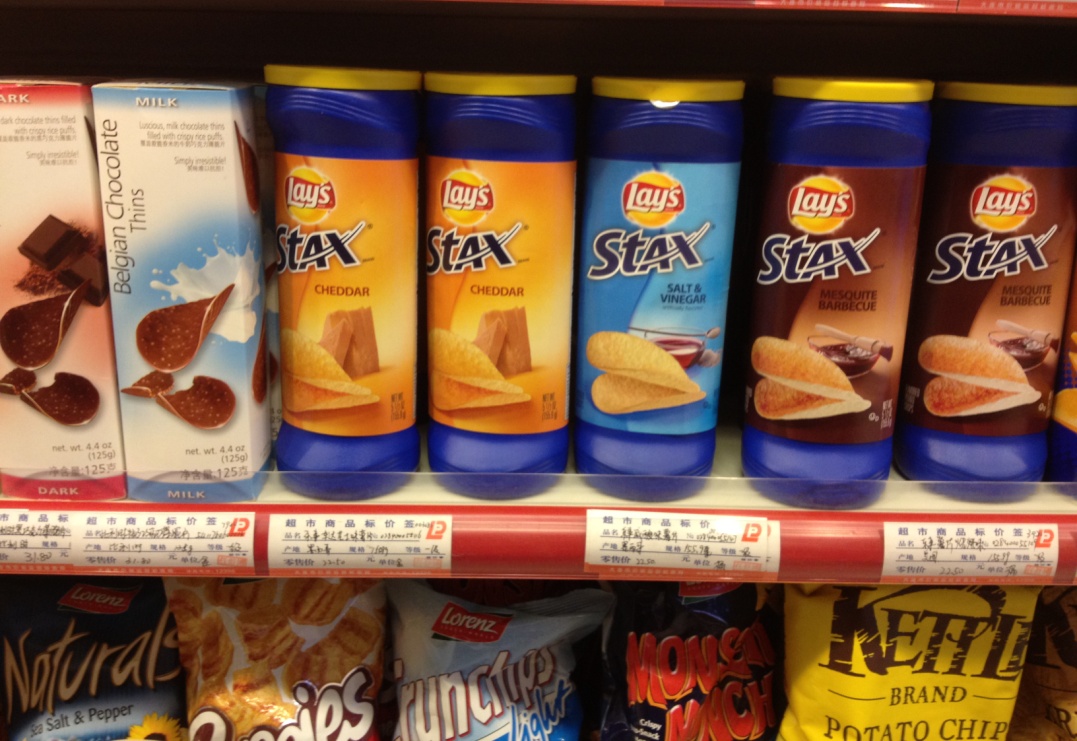 Actual sweet tasting COOKIES!!1!11!!!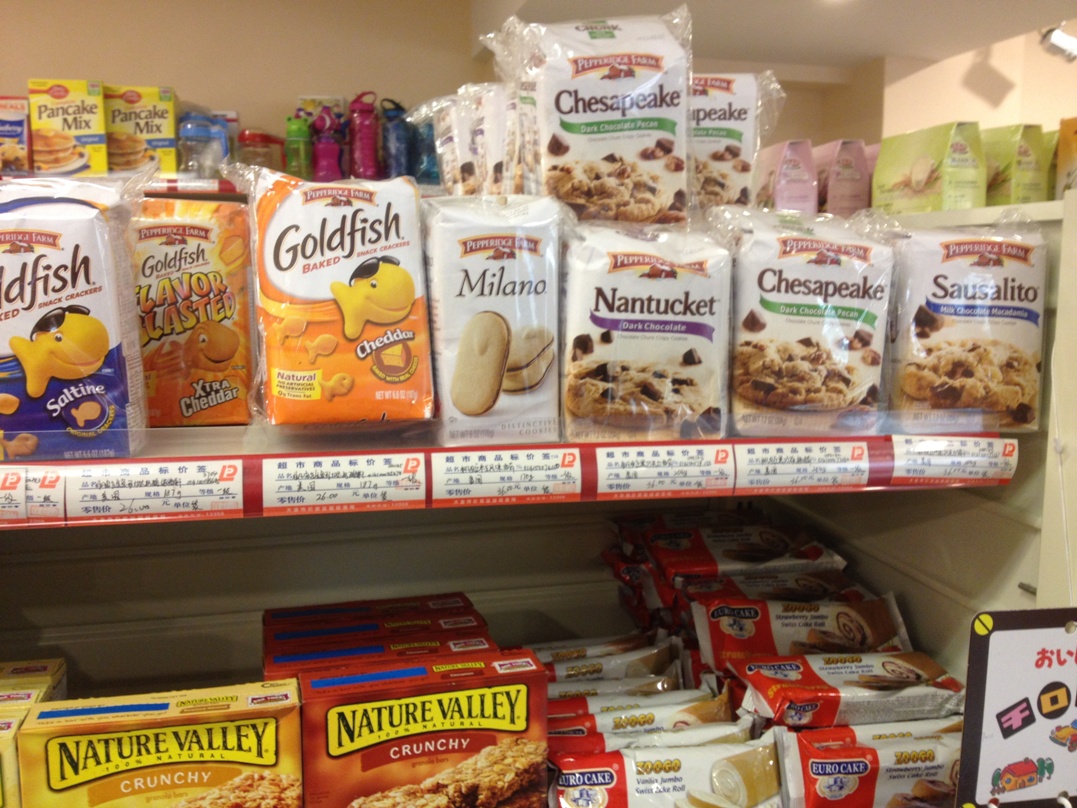 I've been only here 2 weeks and I'm getting nostalgic already…sigh
Later that Friday, I had dinner (also BBQ meat) at a friend of a friend's house. And I was thoroughly impressed! The house floorbase was covered with small white stones with granite tile walkways and a large wooden platform sat on the rocks, serving as the floor.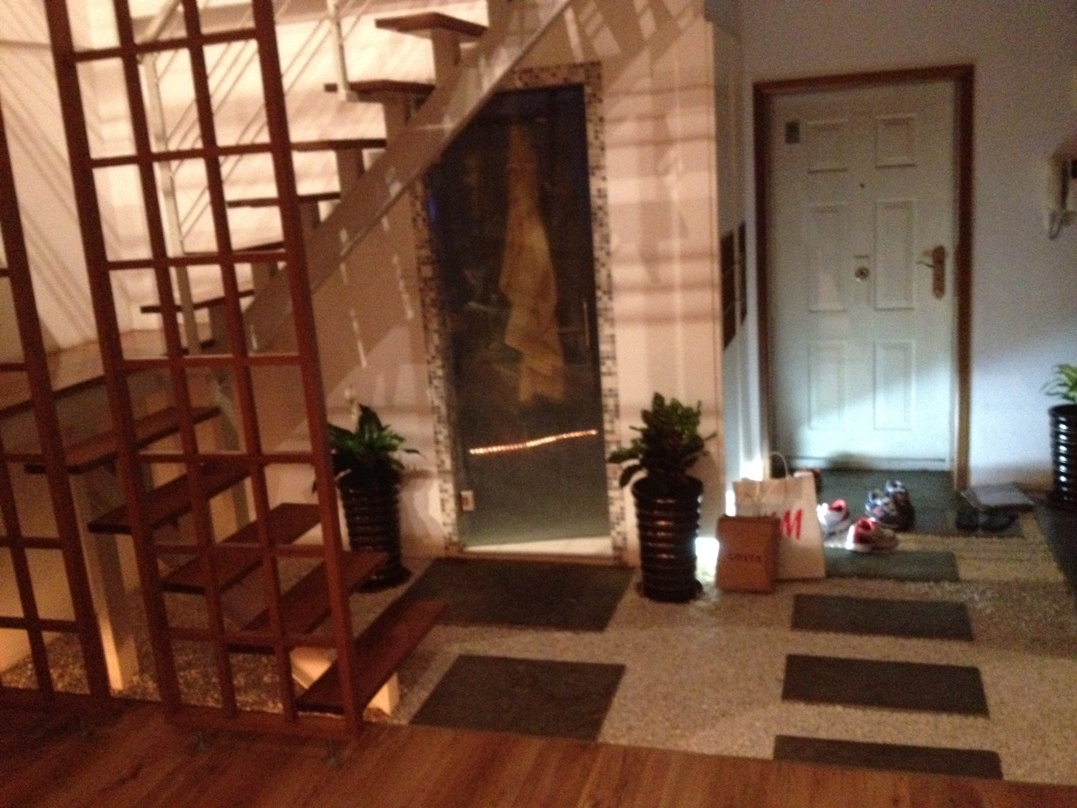 The hosts were very hospitable, and I was glad to meet new foreigners like myself.
Going back to the present day, Sam introduced to a Häagen-Dazs®, a great way to finish off a warm beach day. I ordered a Belgium chocolate combo for ¥76. It's contents – 1.5 scoops of chocolate ice cream, 1 lava cake, 0.5 grape, 1 chocolate fence, 2 chocolate almond truffles.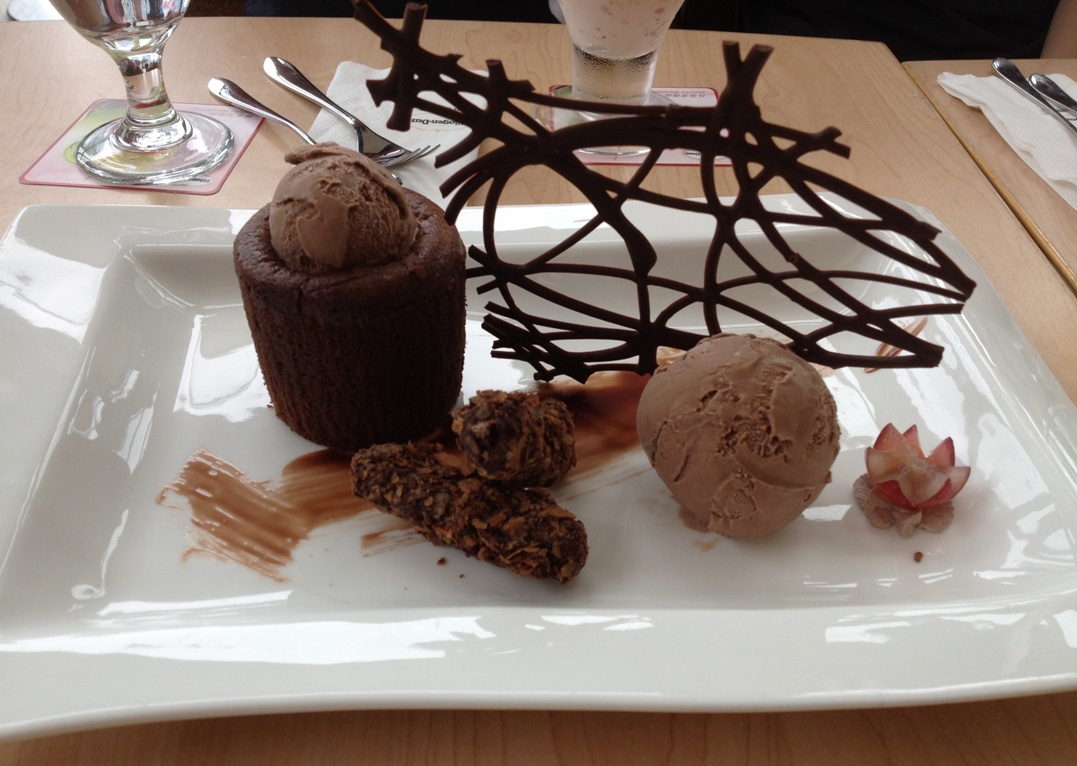 And the result….it didn't disappoint! Chocolate! Chocolate that I can taste and feel, with richness and chocolately goodness! Chocolate!
What a relief!