Dalian Trip – Post 5
This post will mostly be of some food adventures.
I finally got around to eating at McDonald's, which is a really long time given that there's one across the street from me.
I decided to order a humble cheeseburger and 2 pies. These weren't just any pies, there were Taro Pies!
Unlike the Chinese KFC, Chinese McDonald's didn't significantly alter their menu from the United States. The only noticeable difference was a burger that had the option of a black sesame & oat bun and no Angus burgers, otherwise, it looked pretty much the same. They also deliver, just like KFC.
As I bit into the cheeseburger, I could feel the nostalgia returning from my taste buds. This cheeseburger was prepared exactly the same way as in the US. If I had closed my eyes and dined on this classic piece of fast-food, I wouldn't have known I left the US…well, assuming I couldn't hear the loud Chinese chatter.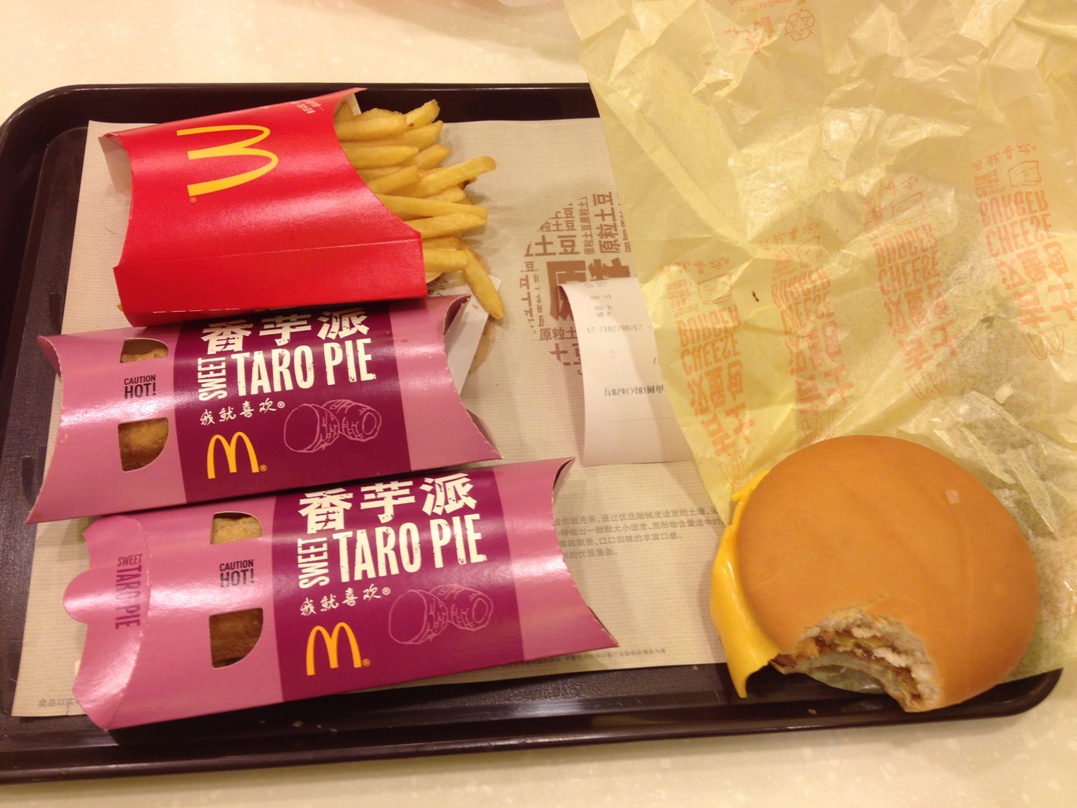 This familiar taste made me all the more curious about the Taro Pie, since we don't have these in the US. I opened the first one and took a bite. I could make out the diced taro, and it certainly tasted like taro, but there wasn't much else to the flavor. The purple colored filling wasn't sweet, resulting in a bland taste.
I took a bite of my second one and tasted…sweet? I looked in bewilderment…yellow filling?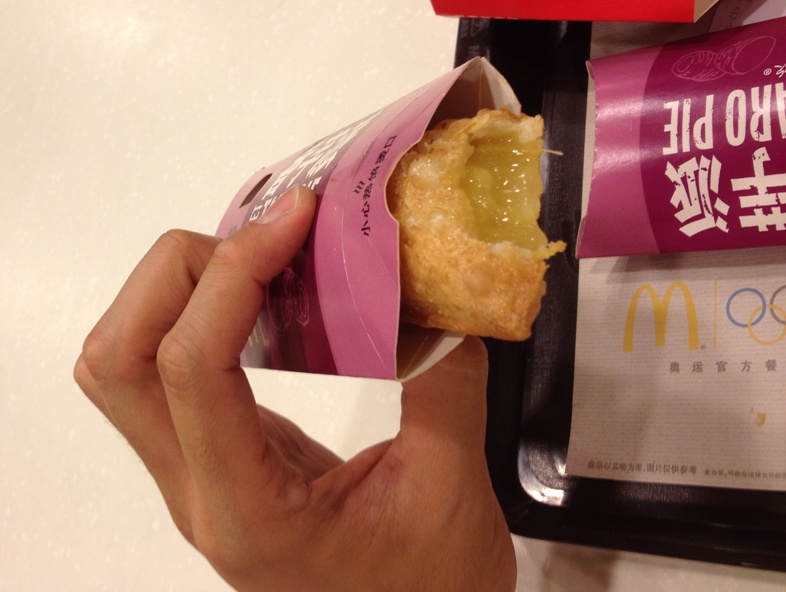 Apparently, I was mistakenly given a Pineapple Pie, another item unavailable in the US. I was pleasantly surprised of course, since the pineapple filling actually tasted sweet.
Later that week, I accompanied Sam and several other coworkers to a restaurant called, "Brooklyn Bar". As the name implies, it's an American-style restaurant, that serves actual American food! But how will it taste?? I did notice quite a few foreigners among the patrons, which indicated to me that this place was at least halfway decent.
We started off with some appetizers, Onion Rings and Mozzarella Sticks.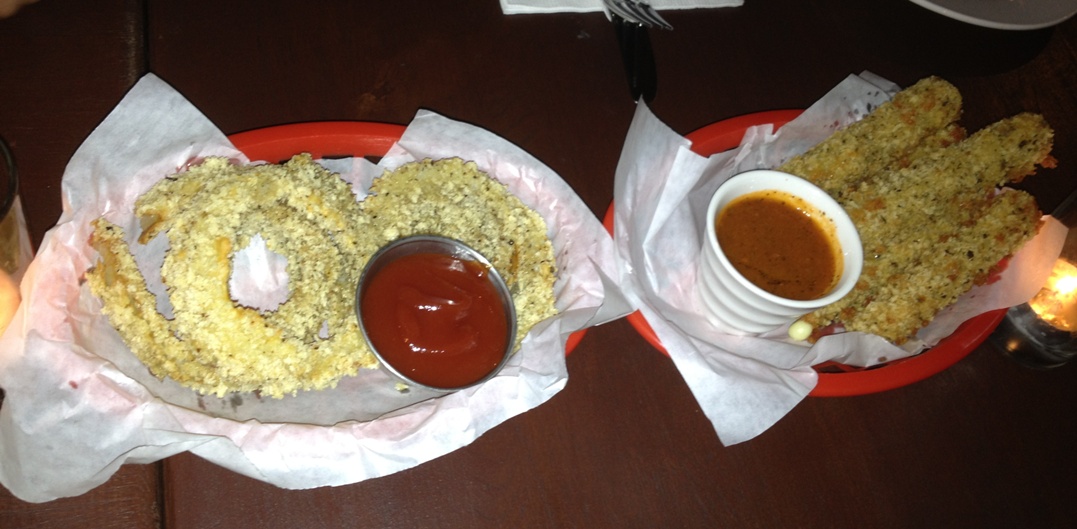 The Onion Rings…unfortunately had a bland-tasting coating, but at least it tasted great with ketchup. The Mozzarella Sticks were good, nothing special, but what you'd typically expect. Not a bad first start.
For the entree, I ordered an Italian Panini, which contained lettuce, tomatoes, olives, salami, ham, and mozzarella.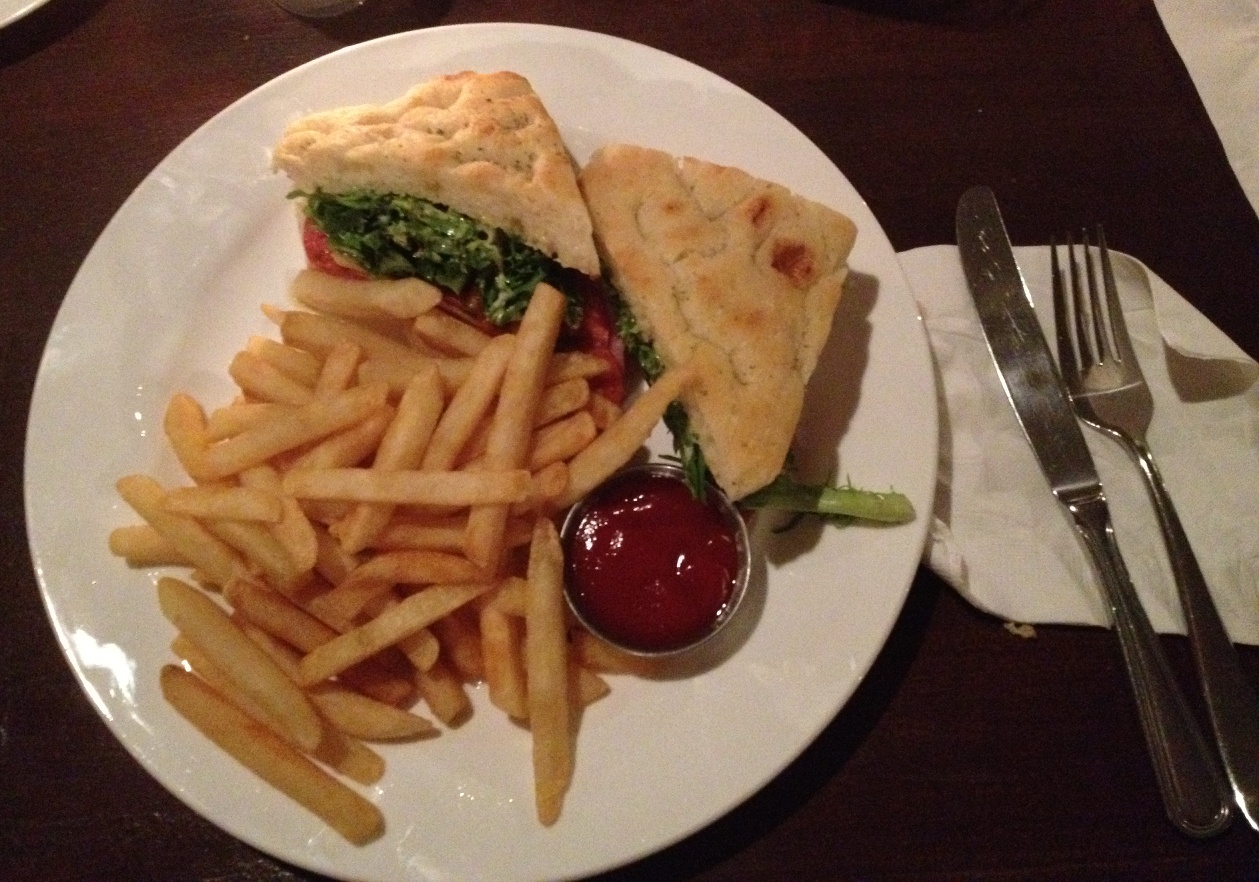 The buttered and toasted bread was an unexpected surprise, light but tasty. The rest of the sandwich was likewise delicious.
Finally, the dessert. We ordered a pie called, "The Wife Stealer", no idea why it was named as such.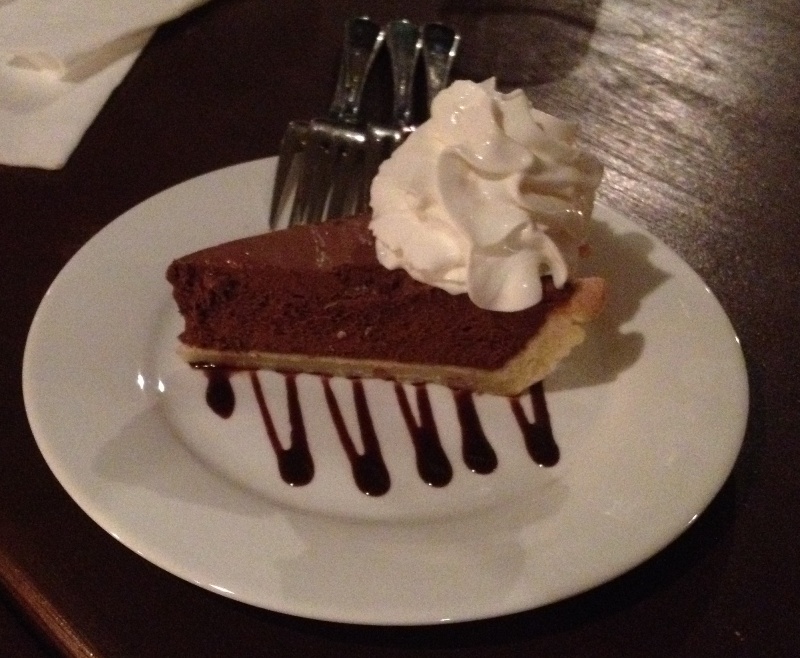 I have to admit, I was expecting something more fancy, as this was a typical chocolate mousse pie you could buy at Marie Calendars. The pie was typical, the crust maybe a bit too tough, but still, actual rich chocolate in China is a delicacy to enjoy.
The Brooklyn Bar, though pricey, has certainly earned my approval. It's a bit of a splurge, but it's great to know a good American restaurant is nearby. So long for now Brooklyn Bar!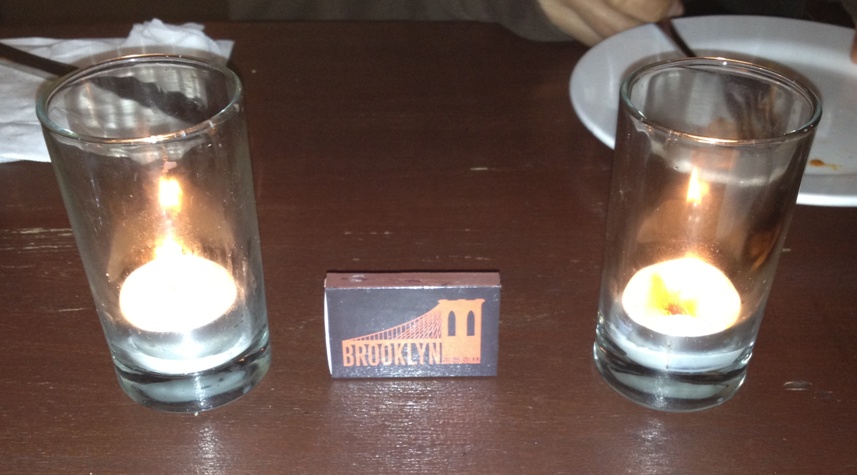 A few non-food tidbits…
I visited the "Chinese Disneyland" during my second visit to Labor Park.

Sure beats Cars Land!
I also witnessed a very life-changing moment for two of my coworkers from a behind a dinky shrub.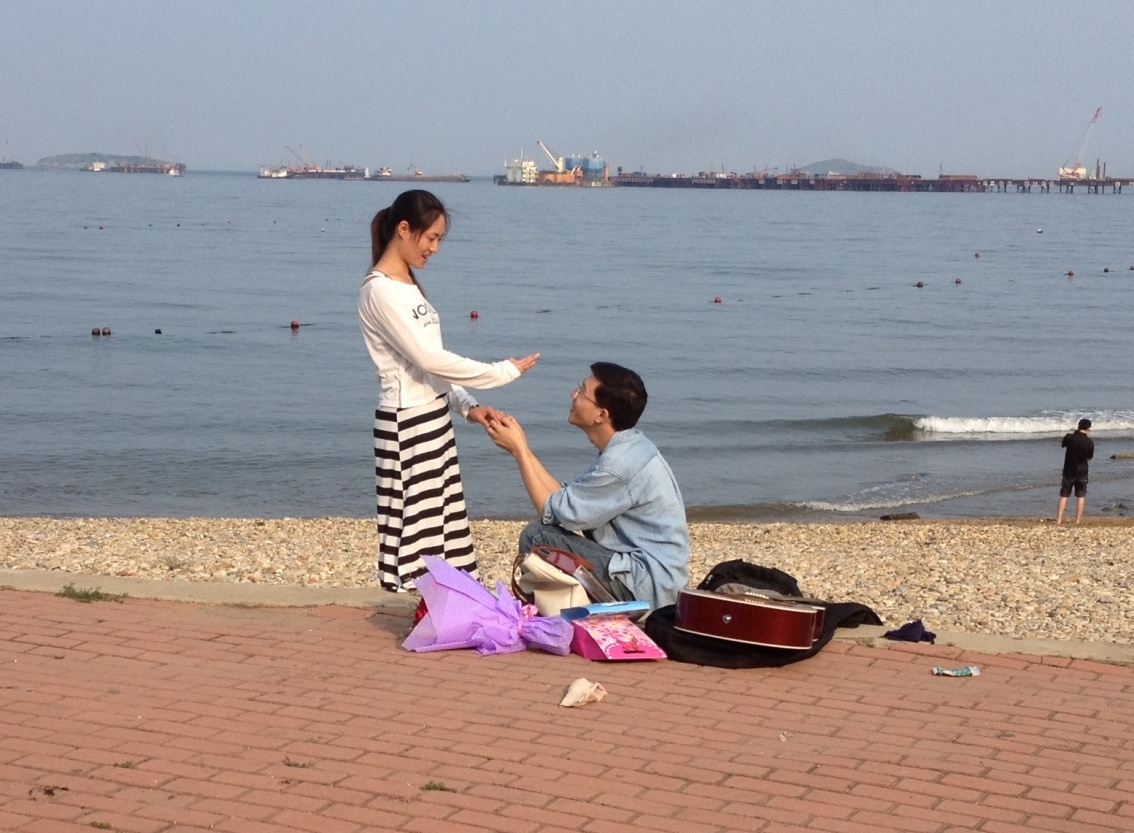 Congrats to you Sam and Cindy! Have fun planning your wedding!