West Loop Roadtrip – Day 4
Per our fellow makespacer's advice, we decided to visit the Temple Square, which is a conference center built by the Church of Latter Day Saints. We took up an offer for a free tour by our very amiable tour guide. Since I'm not familiar with the administrative structure of Mormonism or the book of Mormon, it was a very interesting and educational tour, even if it was a bit short.
The very modern and pristine center contained much artwork of the past and present leaders, and scenes from the book of Mormon.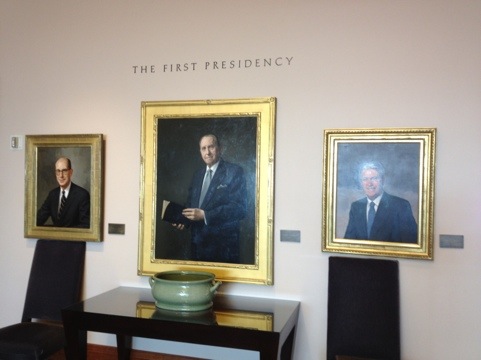 If there is one room I need to mention, it is their auditorium.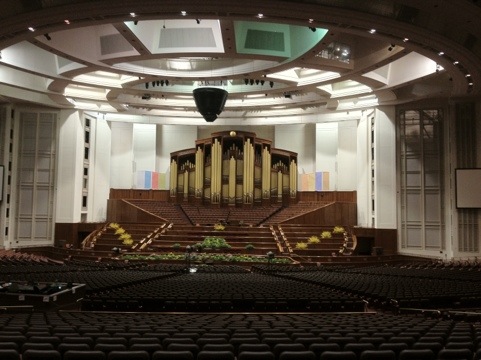 You probably can't tell from the picture, but this room is HUGE, larger than a football stadium. I literally stopped at awe at the size of this place. There are 3 tiers of seats, being able to hold a maximum of 21,000 viewers. The entire stage seating can also be pushed back, creating a large and flat stage for other events as necessary. Even more impressive, the room was designed in such a way as to mitigate the need for pillars, instead, supporting the weight via reinforced beams in the roof. Without pillars, nobody's view will be obstructed, and the floor can maximize seating capacity.
After finishing our tour, we moved on to the area with the main Mormon temple, built in the 1890's after 40 years of construction.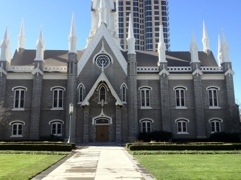 I was pleased at how friendly the Mormons were, as we were greeted by nearly every one we encountered. They told us of the new shopping center that just opened…today!
Obviously, we attended the grand opening of the shopping center. The first thing we saw was a line building up in from of the mall…apparently for Lebron and Kobe shoes. A local informed us that getting nice shoes in Utah is difficult.
As we continued on into the main courtyard, passing by a fountain that jettisons both water and fire, we really didn't see any stores that we couldn't find back in Los Angeles.
That is, except for one store, Zagg. Zagg is a store that many sells smartphone and tablet accessories, and I've shopped online with them before, but I have never seen a brick-and-mortar store before, so we went to visit.
As I was about to enter, I noticed that the small store was packed with well-dressed business people. We were beckoned inside and found out that the CEO of Zagg was addressing the grand opening of the store. It was quite interesting, finding out that Zagg is a Utah company, seeing the cutting of the ribbon, getting an exclusive 50% discount, eating their refreshments, did I mention getting an exclusive 50% discount?…oh yes, and Haloti Ngata of the Baltimore Ravens was there too, signing autographs.
Finally, it was time to move on to our last sight before leaving Utah for good. Just near the Utah-Nevada state border is none other than the Bonneville Salt Flats, This place is basically a large, flat layer of salt created by thousands of years of evaporation. For those of you who are wondering, I was wondering too, so I picked up a small piece of salt and tasted it…and it was salty.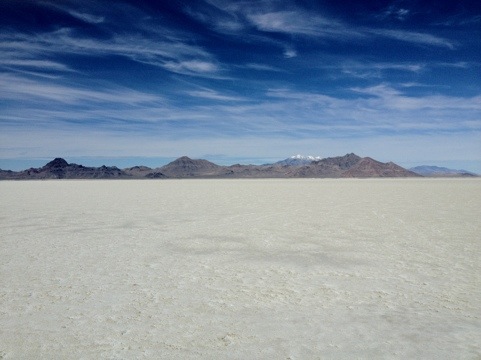 Of course, I had this feeling of deja vu, like I'd seen this place before…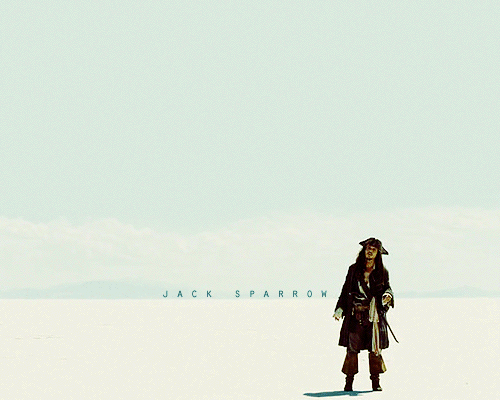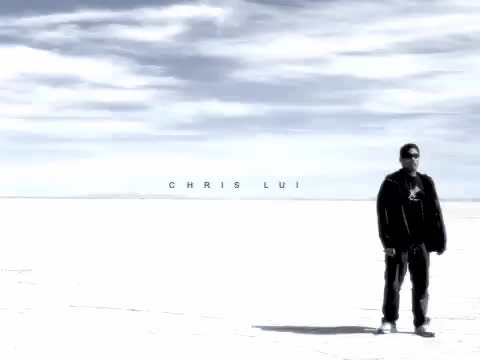 Yup, that's right! The scene where Jack Sparrow ends up in Davy Jones' Locker (Pirates of the Caribbean: At World's End) was filmed right here on these very salt flats in Utah.
After thoroughly kicking the salt off of our shoes, we said our farewells to Utah and drove more than 400 miles to Reno, Nevada. Thanks to good old-fashioned hotel app coupons, we got a good deal in a hotel/casino. Not only is this room is far superior to the place we lodged yesterday, it was also cheaper… though I'm pretty sure the room was relatively cheap because it is being subsidized by gambling money.